Last updated on December 5th, 2018
It always puzzles us to see whole travel guide sections dedicated to Pub Street in Siem Reap. There is definitely a readership for it, but if you've been through some our travel posts, you've probably realised that we don't go there. The reason is simple: we're locals so there is no need for us to go to tasteless tourist traps. Tasteful, yes maybe…
It's already hard enough for foreign and Cambodian visitors to avoid tourist traps in Siem Reap. So when all the signs point to special happy pizzas, beers and Cambodian dishes for foreigners at special prices, you get a good indication of how authentic these establishments are.
Where is Pub Street in Siem Reap?
Pub Street is the unofficial name of Street 8, located between Phleuv Thnou and Sivatha Boulevard, just 100 metres north of Siem Reap's Old Market.
Street 8 is closed to traffic from around five o'clock (not that you would be able to drive through anyway). The disco nights come out, the giant speakers start thumping really loudly, and the local police corral tourists into the nightly Siem Reap human zoo.
Pub Street is also known as "Thirst Street" in some languages. There are few pubs on Pub Street, mainly bars, hole in the wall bars, restaurants, overpriced restaurants, quick eats and loud discos. The local joints primarily cater to a come once, never come back crowd. It doesn't matter if service, food or drinks are bad, they'll never see you again. And the online reviews, real or farmed, can barely keep up with the change in management and staff turnover.
Few locals and local expats hang out on Pub Street
You won't find many Cambodians and local expatriates on Pub Street in Siem Reap. Well, you actually will, but they either work or own the bars, restaurants and nightclubs that line Pub Street.
Every Asian city has similar places of perdition geared towards tourists and eternally juvenile travellers: Khao San Road in Bangkok, Kuta in Bali… Pub Street in Siem Reap.
Pub Street is where you run into red as lobster sun roasted shirtless tourists on their first trip abroad, and their first cheap beers in a foreign land… After returning from a gorgeous sunset on Angkor, it may be a sight you want to avoid.
When to Go to Pub Street?
Pub Street is fine for breakfast and lunch. It's actually a little sleepy. The food is often short from good, but for toasts and over easy eggs, it's okay. At least you can have a proper conversation without having to shout at each other.
If you are curious about the transient fauna, an evening drink before the throngs arrive is also acceptable. People watching can be fun on Pub Street! And believe it or not, Cambodian tourists do go to Pub Street for a quick peek at the crazy "barang" ("foreigners").
Don't dally though, there are far better options tastewise and pricewise just a short walk or tuk-tuk ride away.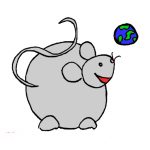 If you find our blog useful, please consider making a hotel or flight booking with our affiliate links. Happy travels!