Last updated on December 4th, 2018
Looking for Helpful pharmacists
Siem Reap's pharmacies are usually well stocked with medicine, cosmetics and other necessary beauty products. European and French pharmaceutical drugs are more commonly found than their North American equivalents because of historical reasons (medicine is still taught mainly in French in Cambodia).
Of course, it is more prudent for travellers with specific needs to come with their own medicine and prescriptions. Hole in the wall pharmacies abound in Siem Reap. The locals tend to shop at U-care and Preah Vihear pharmacies, which presumably sell more of the real stuff rather than the placebo stuff.
There are a lot of small outlets that sell aspirin, pain killers, band aid and basic over the counter medicine all over town and in the villages surrounding Siem Reap. But there are only a handful of larger well stocked pharmacies with English speaking staff.
For minor tourist afflictions, such stomach upset from eating too much of the local good foods, or walking around Angkor without hat and sunscreen, a properly trained Cambodian pharmacist should be able to provide relief.
Our favourite pharmacies in Siem Reap
U-Care Lucky Mall Complex
Sivatha Boulevard
Siem Reap
Tel. 063 966 683
U-Care Phsar Chas (Old Market area)
Hospital Street (opposite northern end of Pub Street/Street 8)
Siem Reap
Tel. 063 965 396
U-Care has branches in Phnom Penh, Siem Reap and Sihanoukville, and is a well known name among visitors. They have a very complete assortment of cosmetics that includes the usual anti-aging cream, body wash and mosquito repellent. Even if you're not sick, a quick trip to your closest U-Care may yield treasures of household and upscale European cosmetic brands at reasonable prices.
U-Care has English and Khmer speaking staff with pharmacies at Lucky Mall on Sivatha Boulevard, and in the Phsar Chas – Old Market area. The Old Market pharmacy is conveniently located at the northern end of the infamous Pub Street, should one require treatment after a night of revelling. The Lucky Mall store is smaller but has equally helpful pharmacists and can fetch products from the Old Market store if necessary.
Preah Vihear Pharmacie
No. 0683, National Road No 6
Siem Reap
Tel. 012 969 986
Preah Vihear Pharmacie is located on the road to Phnom Penh, 500 metres east of the Royal Residence. It is popular with the locals and has the reputation of sourcing its products from reliable suppliers. The staff should be able to communicate in basic English, and more elaborate French.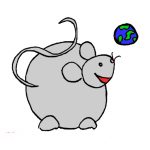 If you find our blog useful, please consider making a hotel or flight booking with our affiliate links. Happy travels!