Last updated on December 5th, 2018
Singapore is a good place to party. Yuppy folks in their severe work gear hit the many bars, pubs and dance-spots throughout the week to ease the stress and pain of a meaningless rat race. Students in their post and pre-exam delirium do the same before they face the reality of the job market. No good reason for visitors not to. The ambiance is generally unaggressive and jaded. As in most places in Asia, there is no need to fight for the barman's attention because service remains thoroughly efficient. People may try to be cool as anywhere else, but the most hectic point of a night out in Singapore is lining up for a taxi to get home. Herewith our Gnarfgnarf suggestions of worthy nightlife and party spots…
Dempsey Hill
Take a cab here and you will see a group of former British Army barracks in a relatively lush environment. Bars and restaurants have replaced military drills in this up and coming would be happening nightspot. Like nearby Holland, Dempsey Hill is more on the expatriate side. However, it is relatively chilled and tamed, bordering on the Sunday morning family lunch. Start with a bit of pampering at the appropriately named House, Barracks and Camp Spa. The buildings include a spacious yoga, greenhouse and cafe. Big enough for a battalion of aching and overworked shoulders. Samy's Curry has grown from a south Indian mom and pop's shop in the 1950s to a Singapore institution. Check out their fish head curry, chicken masala and yummy veggies. Finally, keep ambling to Red Dot's microbrewery. Try their Monster Green, a beer laced with spirulina, and see for yourself whether it tastes better than it looks.
Jiak Kim Street
Jiak Kim Street is more expensive than Mohammed Sultan Road but worth the fun for one night in Singapore. Zouk, a still happening funky dance complex caters to students and yuppies, and sometimes boasts of cool DJs from beyond Singapore (ooh!). Supposedly house was introduced to Singapore at Zouk, but it may just be an urban legend. Visitors can strut their stuff on an equal footing with wannabe usual. Velvet Underground, next doors, caters to an older more intimate crowd but competes to be equally cool. Phuture would like to snatch hip hop artists, but is shamelessly mainstream fun.
Boat and Clark Quays
This little street by the Singapore River is home to a good number of al fresco eateries and pubs. Great atmosphere and fabulous view of the skyline as you dance or eat the night away. Busy looking yuppies (it is impossible to avoid them in Singapore) have their corporate lunches here during the day. Things change in the evening. Sleeves rolled up and ties loosened, executives like to have a beer or a coffee or some stronger stuff after a hard days' work (although they can't handle alcohol either).
Take the cute little bum boat across to Clarke Quay. This is a larger quay and is home to some trendy restaurants, bars and clubs. Just take your pick. If one night isn't enough, come back the next day! Good live music in the open courtyard and good stall foods in the alleys for those who want a snack with their beers! Go to Hu'u Bar for a really cool atmosphere, the only acid jazz bar in Singapore. Located at the Singapore Art Museum, this hotspot is popular among funky types. Check it out and see if you fit in!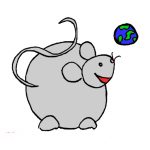 If you find our blog useful, please consider making a hotel or flight booking with our affiliate links. Happy travels!