Last updated on December 5th, 2018
Our Favourite restaurants in Siem Reap
The Siem Reap restaurant and food scene is replete with casual eats for the locals and tourists traps for visitors. Beer sometimes flows a little too freely, especially on the infamous Pub Street, also known as Thirst Street or Phleuv Barang (foreigners' street). We seldom have our meals on Pub Street and it's a way too loud for our regular beer gatherings. For Khmer food, as elsewhere in Cambodia, the best stuff is home cooked, but you do get the occasional authentic dishes in restaurants and higher end hotels. Here's a list of our favourite regular hang out places.
Off Wat Bo Road, around street 22, Siem Reap – Tel (0)12 850 362
Price: Cheap
Crowd: Independent travelers, the locals, families
Go for: Khmer pizza to international standards in a casual setting
Despite its inventive name, Hawaii Pizza House actually serves a Khmer version of international pizzas. Don't expect any "special" herbs on it, it's safe and mainstream. The atmosphere is relaxed and the prices have stayed reasonable for many years. Small kids and big kids love it. A small pizza starts at less than four dollars, a real bargain. Add some anchovies and a few other toppings for a few extra dollars only. A steady stream of backpackers and local Cambodians (for take away mainly) keeps the kitchen busy. From six o'clock onwards, it takes a little time to get your pizza, but the drinks are fresh. As in other restaurants in Siem Reap, stay off seafood dishes (we're a long way from the ocean).
Corner of Sivatha Blvd and Street 7, Siem Reap – Tel (0)63 966 041
Price: Average to Expensive
Crowd: the French and those who like French food
Go for: Rich and creamy French meals with plenty of wine
The name of the restaurant is a bit unfortunate but typical of French claims to careless arrogance. Andre Malraux was the minister of culture of General Charles de Gaulle (the road leading to Angkor still bears his name, and he is one of the few French presidents to have visited Cambodia). Malraux is famed for his novels, essays and other writings. His claim to fame in Cambodia is less glorious as he was caught red handed stealing antiquities… His wife and he probably thought that a few Khmer statues would look good in their home… Le Malraux serves typical French brasserie fare: the food is rich, upscale and traditional. Meats, creams and butter can be washed down with plenty of wine by the glass as you wonder about the French memorabilia all around. And for those missing their raw beef tartare… there is also plenty of blood to suck on… Desserts are the strong point for sweet teeth. For small eaters like us who are not keen on big slabs, take a couple of starters and a dessert.
Accessible through Wat Preah Enkosa by moto or bicycle (enter on the river, exit through the back gate). If going by car, turn off the east river road just before the wat. Turn left at the end of the road. Make sure your headlights work. Tel (0)92 80 80 40
Price: Average
Crowd: the hungry, local expatriates (mainly French) and a few tourists
Go for: Humongous grilled slabs of meat
Getting to Touich Restaurant is a little Siem Reap appetizer in itself. Up the east river road and tucked behind Wat Preah Enkosai, the big luminous "Angkor Beer, Touich Restaurant" sign hangs like a red lantern in the otherwise unlit road. Toch (a common Khmer nickname) means small, but this restaurant specialises in overkill portions. In Khmer, we would say American portions. For anything big, just add Americain after a Khmer common name. Big papaya? Lahong Americain etc. The English translation of the Khmer menu is French Khmer English but you catch the drift. International sign language is required to get your meats cooked to your taste. Choose from a range of local munchies such as papaya salad and prawns in crispy batter. But don't go crazy on them if you intend to work through a main course. Touich's grilled fare (meat and fish) is full of flavours and comes in very generous portions. Don't hesitate to share. If fish or steaks the size of your plate are not your thing, there are other stir-fry options on the menu, although the grilled dishes are what most people come for. The atmosphere is relaxed, service friendly and the rice wine cocktails (classic cocktails with a Cambodian twist) deceivingly easy on the palate. Hang around long enough and get yourself a remote temple tour by jeep organized by the owner. Just make sure he promises to bring some of that yummy banana leaf-wrapped fish for the trip! Unfortunately not open for lunch.
Between Wat Polanka & the Siem Reap Catholic Church, #8A-B Phum Slokram, just north of National Road 6 – Tel (0)17 363 284
Price: Cheap to Average
Crowd: Families and friends, local expats, Western tourists
Go for: Khmer artsy nouvelle cuisine
Marum is part of the growing network of restaurants inspired by Friends, a non government organisation working to get street kids off the streets, train them to make great food and provide them with jobs. Marum opened in October 2012, so we're still able to enjoy it most nights as the busloads of tourists have not discovered it yet. We gave up going to Friends in Phnom Penh ages ago as it was getting assaulted by the travel guide reading types… and we still love Romdeng, also in Phnom Penh, as one of the best classical Khmer cuisine restaurants in Cambodia (check our review Romdeng). Marum is a budding promising newcomer. You're getting a modernized international version of Khmer dishes, including the Samlor Kor Ko (literally "soup that one stirs", nothing quite like it anywhere else in Asia), but with the added twist of fish dumplings. Of course, the Fish Amok (pictured above) is a safe order and a good introduction to Cambodian dishes. But the strong point of Marum is really the itsy bits, sorts of Cambodian appetizers that will keep your taste buds pleased and your stomach wanting more: lotus humus for those allergic to chick peas, chive dumplings with citrus ginger soy, palm sugar braised pork belly and really a whole lot more. By all means, skip the red tree ant fritters (no Cambodian in his right mind eats red ants if he can afford fish, this is really a western myth that we spend our days eating ankroign (the nasty Cambodian fire ants). The garden setting is very nice and so is the traditional wooden Khmer house. There's even a small playground for the little ones. Our only gripe is that the toilets are on the first floor of some steep flights of stairs… so not wheel chair friendly at all! We literally had to carry our 82 year old friend up the stairs and down (he didn't mind but we did)…
Along River Road, between Wat Po Langko and Wat Preah Enkosai – Tel (0)63 965 210
Price: Cheap
Crowd: Wanderers, Gen X ex-hippies, vegetarians
Go for: Vegetarian food, yoga, meditation
The Peace Café has one of Siem Reap's lengthiest and oldest vegetarian menus. Set in a quiet side street off the river in the Wat Bo area, its garden welcomes you under the trees and onto the sand. From salads to brown rice Japanese maki (the kinds with vegetables only and without fish), the Peace Café takes you on a global meatless voyage of paninis, burgers, noodles, zingers and cakes… Don't search for eggs and bacon on the breakfast menu… Instead try the crepes and pancakes with local honey and some ginger tea. The staff are quiet and friendly, and the wifi is in working condition should your karmic connection be lacking. There's always somebody around to practice yoga on the first floor or to meditate in the hut at the back of the cafe. Overall a communal and tranquil place to slow down, although lunches can get busy. Needless to say the Peace Cafe is a socially and environmentally responsible enterprise. Don't forget to visit Wat Preah Enkosai, right next doors.
Ta Phul Road, in the block behind Kroma Yamato, Siem Reap – Tel (0)63 964 838
Price: Cheap to Average
Crowd: Families, friends, many, many tourists
Go for: Khmer traditional cuisine in a traditional house on stilts (traditional woods?)
Sugar Palm is a laid-back Khmer restaurant that serves traditional food on the welcoming balcony of a traditional house on stilts. The interior is tastefully populated with wood carvings and furniture. Sugar Palm's dishes would satisfy discerning Khmer taste buds as well. Classic foods such as pomelo salad, stir-fried chicken with ginger, sweet and sour soups, or sticky rice with mango can be enjoyed with little hesitation. Bare-foot service is unhurried and polite, and prices are more than reasonable. Sugar Palm is our down to earth good Khmer food choice for Siem Reap. Many, many tourists though…
#246 Wat Bo Street, Phnom Penh – Tel (012) 826 346
Price: Average to expensive
Crowd: Families, tourists, couples on a date
Go for: Approachable Khmer food verging on pan-Asian fusion cuisine
Viroth's cuisine is an excellent introduction to Khmer food for visitors not entirely familiar with Asian dishes. Prahoc, fermented fish paste served with vegetables and rice can be sampled with little risk by adventurous travelers as Viroth's rendition is far less pungent than customary. Because of its popular success, the main dining hall on the first floor of the restaurant may at times be swamped by tourists. The romantic section on the ground floor is more conducive to wooing while ordering approachable Asian fare.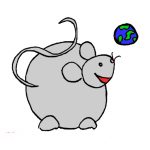 If you find our blog useful, please consider making a hotel or flight booking with our affiliate links. Happy travels!