Last updated on December 5th, 2018
At the founding of Singapore in 1819, evergreen rainforests and mangroves covered most of the island. Singapore has been largely built. Today, visitors ought not go looking for old growth primary forest… at less than 0.2% of the land area, trees between buildings will be hard to spot.
Singapore's population density as a country is the third largest in the world but far behind other Asian megalopolises as a city proper. Reservoirs and public gardens account for 42% of the island's land use, while more than half is built up.
Unless they are interested in amusement parks, visiting tree huggers should give guidebook recommended night safaris, plastic beach resorts and other zoos a miss.
In addition to jogging at Singapore's pleasant Botanic Gardens, East Coast and a string of other smaller parks, the keen environmentalist may find some few green shoots of nature where the merlion once roamed.
Pulau Ubin
For a couple of local dollars, a beatup bumboat from Changi Point Ferry Terminal takes you on a ten minute ride to Pulau Ubin. On weekdays you share your ride with the occasional school trip, on weekends with cyclists.
No concrete buildings, no urban development, no tarmac roads, no cars. "Granite Island" provided construction materials until the 1970s when its quarries were closed.
The hundred odd inhabitants of the Kampong, the local Malay villages, care not for fancy cars, golden cards, designer attire or large mansions. The villagers probably own less than elsewhere in the glittery city. No electricity grid, no piped water…
While we certainly appreciate the island's ecosystems, accessible cycle paths and sceneries, Pulau Ubin fast disappearing uniqueness is its unhurried and leisurely pace against the backdrop of a fast moving Singapore context. J
ust a stone's throw from some of the most financially valuable real estate in the world, the island is tempting a great many developers. An MRT line has been in the drawing boards. "The Last rural corner of Singapore"… How long will Pulau Ubin stay this way?
Sungei Buloh Wetlands Reserve
Getting There: Kranji Express and Bus 925C to Kranji Reservoir
Opening Hours: 7.30 am to 7.00 pm Monday to Saturday: 7.00 am to 7.00 pm on Sundays and public holidays
Admissions: Free except weekends and holidays (SGD 1)
Singapore is a small island, and the "Bamboo River" Wetland Reserve's 130 hectares remain puny when compared to other Southeast Asian protected areas. Some way out of the city into the Singapore countryside (yes, there is farming in Singapore!).
The reserve has been recognised internationally as an essential stopover for migratory birds. Some 170 bird species have been inventoried. The rangers have also done a great job at making tangled mangroves and mudflats easily accessible with boardwalks.
Bird watchers will appreciate viewing platforms and children will be excited to spot the crocodile warning signboards (there may be more of them than the actual beasts).
Smooth-coated otters (Lutrogale perspicillata) can occasionally be seen frolicking and Malayan water monitor lizards (Varanus salvator) will pull their tongues at visitors. Anyhow, mud skippers and crabs abound.
MacRitchie Reservoir Park
Getting There: Buses 130 and 132 to Little Sisters of the Poor
Opening Hours: 7.00 am to 7.00 pm, 9.00 am to 5.00 pm for the Tree Top Walk (closed Mondays)
Admissions: Free
Completed in 1868, MacRitchie Reservoir is Singapour's oldest. The secondary forest around the reservoir protects the catchment area. Boardwalks take visitors on leisurely stroll around the water, or on scenic trails through the forest.
The trails are well marked with a profusion of indicative signboards and ideal for a bit of safe adventure in the jungle. The 250 meter long aerial suspension bridge ("the Tree Top Walk") offers close up views of the forest canopy. The longest walks will keep hikers who do not mind mosquitoes busy for a good half day.
Bukit Timah Nature Reserve
Getting There: Buses 65, 75, 171, 184, 170, 173, 852 and 961.
Opening Hours: 8.30 am to 6.00 pm
Admissions: Free
Located at the centre of the island, Bukit Timah Nature Reserve is Singapore's last 160 hectares of old growth forest.
Surrounded by roads and condominiums, the reserve's long tailed macaque (Macaca fascicularis) have nowhere to jump but still cling to an habitat rich in biodiversity.
Five walking trails take visitors through primary rainforest dominated by dipterocarp trees.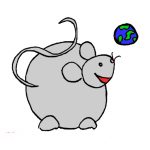 If you find our blog useful, please consider making a hotel or flight booking with our affiliate links. Happy travels!