Last updated on December 5th, 2018
Singapore Multicultural City walk (2 km)
Singapore Walks
Walk???
In this heat? In this rain? I mean, isn't that too SLOW?
If you think Singapore does not walk, but runs, think again.
You don't want to be zipping by some cute shophouse-lined street or pocket-sized temple. Nor do you want to rush by the tucked-away shop with great deals and miss out on spending time with the locals chilling and filling up on yummy hawker centre snacks.
1. Singapore Art Museum
The Singapore Art Museum is located at the former Saint Joseph's Institution. The building of the boys' school dates back to 1855. Over the years, different architectural elements were added, renovated or restored. The Singapore Art Museum opened in 1996. International and Asian contemporary art exhibitions are organised here and the museum also houses a permanent collection of Asian contemporary art.
Waterloo Street – Formerly known as Church Street, this road was first built in 1837. The many religious buildings on or close to Waterloo Street reflect Singapore's mixed cultural heritage.
2. Maghain Aboth Synagogue
The Maghain Aboth Synagogue is one of the oldest synagogues in Southeast Asia, and dates back to 1878. Maghain Aboth means "Shield of our Fathers".
3. Church of Saints Peter and Paul
The Church of Saints Peter and Paul was built in 1870. Later, different elements and decorations were added, such as the sacristy and transept. It used to cater to Chinese, Indian and European Catholics, but today is a mainly Chinese parish.
4. Sri Krishna Temple
This Hindu temple dedicated to Krishna dates back to 1870. It is said that the temple was established when a devotee placed an image of Krishna under a banyan tree that was growing here.
5. Kuan Yin Temple
First built in 1884, and rebuilt later, Kuan Yin temple is one of Singapore's oldest. It is dedicated to Kuan Yin, the Buddhist goddess of mercy. Images of other deities were later added, including one of Buddha. During the Second World War, the temple provided shelter for the unfortunate. Today, it remains one of Singapore's important temples, and is especially busy over Chinese New Year. Kuan Yin temple is also famous for its divination activities: devotees shake special sticks in a can and foretell their future according to the sticks that fall out.
6. Library
The National Library moved from its location in Stamford Road, close to the National Museum, to this 16-storey building designed by T. R. Hamzah & Yeang in 2005. The building sit over an airy atrium. Escalators and sky bridge link the different blocks and levels. Two 'sky courts' or gardens are open to the public and offer views over the city. The National Library houses the Lee Kong Chian reference library, a lending library and the Drama Centre, where you can catch various art performances.
7. Bugis
This area was named after the Bugis, seafaring traders from Sulawesi, Indonesia, who used to trade in Singapore. Later, between 1950 and 1980, the Bugis area was famed for its nightlife and transvestites. Today, Bugis Street has been "rehabilitated", covered by a glass ceiling and integrated into a shopping mall as an "indoor street". Opposite the mall known as Bugis Junction, is the lively Bugis Street Market.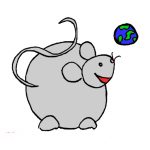 If you find our blog useful, please consider making a hotel or flight booking with our affiliate links. Happy travels!