Last updated on December 5th, 2018
Good day from Ah Choy (Warren Wee) and Ah Chong (Tony Tong) in Singapore. Today we would like to write an ode to one of our favourite Singapore snacks (you can also have a whole meal of bakkwa if you like it).
What's bakkwa and how does Grandma make it?
Bakkwa is a Chinese delicacy consisting of sweet and salty slow roasted meats. It's a bit like jerky, but nowhere near as chewy. Bakkwa is more moist and not as dry as dried meats. So even if you're missing a few teeth like Singaporean pioneers, you can still enjoy bakkwa in old age.
Bakkwa is Hokkien food and originated in Fujian Province. But you can find it all over Southeast Asia: Malaysia of course, Thailand, Cambodia, Laos, Vietnam etc.
Our grandmothers used to make bakkwa. You need lean thinly sliced beef, pork or chicken. It's probably okay with turkey, fish, lamb or any other meat you like. We've had salmon bakkwa (definitely not traditional but good too!). Sugar, salt and soy sauce are the basic ingredients, with "secret" spices according to the cook's fancy (star anise, fennel, cloves, Chinese cooking wine etc).
The trick is to cook the meat without burning it. The cook caramelises the sugar slowly with the soy sauce over a charcoal stove… mouth watering… It's like a barbecue but you can't really take your eyes off the meat.
What does bakkwa taste like?
Traditional bakkwa is made of sliced pork, but even if you change the meat, the basic taste remains the same: caramel and soy sauce with hints of burnt peat (we could be wine spectators, eh?).
We like our bakkwa not too sweet, lean and not greasy, not too smoky, tender and slightly crispy, definitely not fibrous or chewy. We also prefer sliced meat over minced meat. Because we take huge quantities of bakkwa, we prefer chicken over red meats… healthy lah! We're yet to try durian bakkwa.
You can always ask to sample bakkwa before you buy. So if you're just curious about the taste, just try it!
When do you eat bakkwa?
So often, you read that bakkwa is a traditional Chinese New Year Food. True, but if Ah Chong and Ah Choy were eating bakkwa only once a year, we'd be going insane with craving! And all the bakkwa retailers in Singapore would go bankrupt.
People eat bakkwa all the time, all year long (at least we do). Watching TV? Bring out the bakkwa! A few beers with friends? Don't forget bakkwa! What's for appetizers? Bakkwa!
We admit to having sweet teeth and a fondness for (slightly greasy) sweet savouries.
Where to buy bakkwa in Singapore?
You can find bakkwa everywhere there is food in Singapore: food courts, food halls, HDB hubs, malls, airports etc. You should buy it freshly made (warmed up in front of your greedy eyes and salivating mouths).
There are several island wide chains of bakkwa retailers. The most ubiquitous among them is Bee Cheng Hiang. They are everywhere and the divine wafting fragrance will pull you off your socks from a distance. If it looks like thin red slices of cooked meat, it's probably bakkwa!
Closer to Chinese New Year, the lines get a little longer, but don't worry, there's always enough for everybody…
Our favourite bakkwa stores
There must be several dozen bakkwa stores across Singapore. Many are unknown to most Singaporeans, except for the locals who live in their immediate neighbourhoods. Chinatown has many reputable outlets, but do keep your eyes open.
Bee Cheng Hiang
Bee Cheng Hiang is a safe bet. Maybe not the best of the best, but the quality is reliable.  BCH parcels of goodies are nice presents to bring.
With 300 stores across Asia, you're bound to run into Bee Cheng Hiang during your holidays. It's a Singapore icon that started close to 100 years ago out of a cart in Chinatown!
Their bakkwa chicken is one of our favourites. They usually have some specials that are good opportunities for trying funky flavours: chilli, cheese, golden coins etc.
It's also nice to know that Bee Cheng Hiang pledges all natural ingredients (no MSG, no preservatives, no colourings). Organic options would be nice too…
Lim Chee Guan
Founded in 1938, Lim Chee Guan has only three outlets and long lines. They're really popular and in high demand with the locals.
Their signature bakkwa is the sliced pork (very tender and not fibrous). Their BBQ fish and BBQ prawn are also good choices if you're not into meats.
Two of their outlets are in Chinatown (MRT exit and People's Park), and the other one is at the ION Orchard Mall.
Kim Joo Guan
A relative new comer founded in the late 70s, Kim Joo Guan's own claim to fame is the chilli pork slice bakkwa made with Australian grain fed pigs. The pork is "chilled instead of frozen". Of course, they use an old secret family recipe.
KJG only has one outlet on Southbridge Road. If you're visiting Chinatown, that's another option for a bakkwa gastronomical sightseeing hike.
Vegetarian? Look for vegetarian bakkwa. Tastes the same, but sometimes a bit chewy.
If you would like to sample more local dishes and foods, read our introduction to the four national cuisines of Singapore.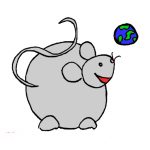 If you find our blog useful, please consider making a hotel or flight booking with our affiliate links. Happy travels!