Last updated on November 30th, 2018
Kids, kids, kids! Baby sitting nieces and nephews again! We've decided to take the angelical little brats of our beloved siblings to the Malay Heritage Centre, located in Kampong Glam, Singapore's Malay and Arab neighbourhood. After walking around with our little pack of ducklings (yes walking, because it builds their character and they can't get sweets all day long with their uncles).
What is the Malay Heritage Centre?
The Malay Heritage Centre (Taman Warisan Melayu) is a museum located between Aliwal Street and Kandahar Street in Kampong Glam. The closest MRT is Bugis, less than 10 minutes walk from the museum.
The centre showcases the rich culture, traditions and history of the Singaporeans of Malay heritage. It is an essential visit for young learners and all those who are interested in experiencing a little more than eating and shopping during their stay in Singapore. Don't worry, there'll be plenty of Malay food to experience too after you've fed your brains.
Istana Kampong Glam
The original wooden palace was built by Sultan Hussein Shah of Johor in 1819. His son, Sultan Ali Iskandar Shah, commissioned the current two-storey palace in 1836. The main building took seven years to complete and is a perfect example of European Palladian architecture: symmetry and classical lines of Greek and Roman temples. The Istana compound was enclosed by a perimeter wall with several smaller houses for the Sultan's kin and retinues.
The Palace is on state land but to this day, the Sultans' descendants still derive income from the Kampong Glam Estate, following long held Malay customs. The Istana Kampong Glam underwent faithful restoration from 1999 to 2004 when the Malay Heritage Centre was inaugurated. The palace and its grounds became a National Monument in 2015 as part of Singapore's National Jubilee (SG 50).
The munificent and magnificent Sultan's Palace, surrounded by neatly manicured gardens and polished fountains, is well worth some contemplation time. Find a spot under the shade of the Gelam trees, the Melaleuca cajuputi, from which the name Kampong Glam is derived (aha!). There are some vending machines closer to the main building and some very clean lavatories as well. The kids' playground used to feature a full size pinisi, a traditional two-mast sailing ship. She was proud and seaworthy. The hardy little vessel was taken back to sea (believe it or not, the shores were just a few feet from the main gate). Nevermind, the playground and the expansive gardens provide plenty of opportunities to swoop kids on trading, fishing or pirating adventures.
What to see and do at the Malay Heritage Centre?
There are plenty of exhibitions, workshops and cultural programmes to keep visitors big and small busy. Hunt for historical artefacts such as old books, worn out clothes, wooden model ships, epoch pictures and other hidden treasures! Watch a Malay film under the stars (yes outside at night)! Follow a free guided tour! Participate in live performance (complete with traditional costumes and music) that draws oohs and aaaahs from the audience!
The Malay Heritage Centre has six permanent galleries from Singapore's National Collection. Long running exhibitions have included: Kampong Gelam, Beyond the Port Town (Kampong Glam over the past 50 years), Yang Menulis (Malay scribes and publishing), and Nature and Healing in the Malay World.
Whether you're fond of priceless antiques or like interacting with people (or screens), the Malay Heritage Centre has plenty to entertain the less than jaded visitor.
Opening hours and admissions
The Museum is closed on Monday and is open daily from 10 am to 6 pm (last admission 5.30 pm). You can enjoy the grounds from 8 am to 9 pm.
Admission is free for Singaporeans and local residents. Adults pay $6. Seniors, students, and persons with disabilities pay $4.
There are free guided tours (in English) at 11 am Tuesday to Friday, and 2 pm on Saturday.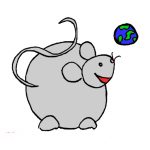 If you find our blog useful, please consider making a hotel or flight booking with our affiliate links. Happy travels!
What's next? Food on Arab Street since everybody seems hungry! Check our favourite traditional restaurants in Kampong Glam, if you like hearty homemade Malay, Indonesian or Indian cuisine. Of maybe you'd prefer some tea and cakes? Then head to our recommendations for cute cafés in Kampong Glam!