Last updated on December 5th, 2018
Freashwater fish, seafood and more fish…
Cambodian diet is based on seafood and freshwater fishes and crustaceans. From the founding of the Khmer civilization to present days, the fertile plain of the Tonle Sap (the Great Freshwater Lake, south of Angkor) and the sea have provided for proteins. Basically, we are fish-eaters, we love dried fish and rice, fish sauce and rice, and if we have the money we eat crabs and shrimps and rice. Have we mentioned rice? Yes, rice is essential to a good meal. Your average Cambodian wolfs down huge quantities of rice with relatively little meat. Fresh (and often) organic vegetables and fruits complement our meals. We have put up a list of traditional dishes that you have to try. Local Siem Reap culinary specialties include dried pork sausages (sach krork) and dried fish from the Great Lake (trei ngeat).
Traditional Khmer Hors d'oeuvre
Nataing – Crispy rice with pork and coconut milk
Nyoam Lehong – Green papaya salad
Sach Ko Ang Kroeung – Beef skewers with lemongrass paste
Traditional Khmer main dishes
Khdam Cha – Stir fried crab (try it with Kampot pepper)
Kouy Teav – Phnom Penh noodle soup (beef, chicken, pork shrimps)
Kouyv Teav Cha – Khmer stir fried noodles (twist on a Chinese classic)
Ban Chaev – Pancakes (pork and shrimps, we took it from Vietnam)
Moan Ang – Khmer grilled chicken (organic farmed raised)
Moan Cha Khnyei – Stir fried ginger chicken
Sach Ko Loc Lac – Beef Loc Lac (marinated with lime sauce, 100% Khmer!)
Samlor Machoo Kreugn – Khmer lemongrass soup (200% Khmer!)
Samlor Machou Mouan – Khmer chicken soup with tomatoes
Saraman – Braised beef curry with peanuts (a home cooking classic)
Trey Ang – Grilled fish (more than 40 freshwater and marine fishes)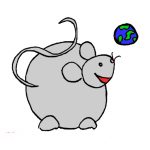 If you find our blog useful, please consider making a hotel or flight booking with our affiliate links. Happy travels!
---
---
Khmer Desserts
Chek Ktih – Bananas in sweet coconut milk
Nom Norsorm Chek – Glutinous rice and banana wrap
Nom Kroap Kanau – Sweet mung bean rolls
Vaoye – Golden angel hair
Fruits
Chek Namva – Namva banana (excellent grilled or with caramel)
Chek Pong Moan – Egg banana (the smallest we have)
Svay – Mango
Turain – Durian
Samaev – Rambutan
Vegetables
Traop – Eggplant
Marech – Bitter melon
Tralach – Winter melon
Samdech Bandos – Bean sprout
Mteh – Chili
Ambel – Salt
Marich Kampot – Kampot pepper
Drinks
Angkor Beer – Local brew (good stuff!)
Bayon Beer – Local brew (cheaper stuff!)
Taei – Tea
Sra Thnaot – Palm wine (your stomach won't take the raw stuff!)
Sra Sor – Rice wine (stuff strong enough to use as fuel…)