Last updated on December 5th, 2018
Kampong Glam Walk (2.5 km)
Kampong Glam means "Glam Village" in Malay, and the name comes from "Gelam, a variety of Eucalyptus that used to grow in the area. Kampong Glam used to be the Malay sultans' residential area as well as the main Muslim and Arab district. The Muslim presence is still strong today.
So get out your most stylo-mylo comfy shoes, grab an umbrella to shield you from the sun or the rain, and get WALKING!
1. Arab Street / Bussorah Street / Baghdad Street / Kandahar Street / Ophir Road / Haji Lane
One and two-storey shophouses with five-foot covered paths line the streets in Kampong Glam. These shophouses were built between the mid 19th and mid 20th centuries and have simple to very intricate façades. Look out for textiles, Islamic books and accessoriess, scents, arts and crafts, souvenirs and vintage items in Kampong Glam's shops. And make sure you sample tasty Muslim fare at the many restaurants!
2. Beach Road
Beach Road is one of Singapore's oldest streets. European merchants' villas, among which the future Raffles Hotel, were built along this road. As the name suggests, the sea used to come right up to Beach Road until the late 19th century, when land reclamation started.
3. Sultan Mosque
The first mosque was built in 1824, under the orders of the Sultan of Johor who lived in Kampong Glam. The actual mosque was completed in 1928, and other annexes added later. Sultan Mosque is one of the most important mosques in Singapore today.
4. Malay Heritage Centre / Istana Kampong Glam
The first Istana -or Palace- was built in 1819 by the Sultan of Johor. In 1843, the wooden structure was replaced by the current building, said to have been designed by George Drumgoole Coleman. Restored in 2004, the Istana Kampong Glam now houses the Malay Heritage Centre. Set in a garden, the centre is a showcase for Malay culture in Singapore.
5. Alsagoff Arab School
Singapore's first Muslim school was built in 1912 and named after its founder, Alsagoff, an influential Arab merchant.
6. Malabar Mosque
Founded in 1956 and completed in 1963. The mosque was later covered with blue tiles. It sits next to a small Muslim cemetery and is managed by the Malabar Muslim community, originally from Malabar Coast in Kerala, India.
7. Hajjah Fatimah Mosque
The Mosque was built in 1856 and named after Hajjah Fatimah, a Malay businesswoman who donated the land for the building. Its architecture is a mix of Singaporean Islamic and European influences. The Mosque is also know for its leaning octagonal minaret, said to be six degrees off centre.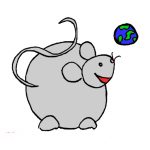 If you find our blog useful, please consider making a hotel or flight booking with our affiliate links. Happy travels!