Last updated on December 5th, 2018
ON TO TICKETS AND PASSES! ANOTHER HEADACHE FOR TOURISTS!
How to use Navigo Passes and Travel Zones
We Parisians usually have our Pass Navigo, a magnetic card on which we charge weekly, monthly or annual transport passes for certain travel zones. Paris is zones 1 and 2. The Roissy Charles de Gaulle airport is in zone 5. For us, the Pass Navigo card itself is free (not the travel pass of course!) and this is what we zap with désinvolture at the gates. Visitors have a two options : buying tickets or getting a visitor Navigo pass (5 euros), which then allows you to buy a weekly or monthly travel transport pass.
Single Tickets, Carnets, Mobilis and Ticket Prices
Tickets : Single tickets are available 1 by 1, or carnet of 10 tickets. It's cheaper per ticket to buy a carnet. If you plan to travel a lot during one day, you can buy the Mobilis ticket. With Mobilis, you get unlimited travel during one day within the zones of your choice. There is a version for people under 26, called Ticket Jeune Week-end. It can be used for unlimited travel during a Saturday, Sunday or public holiday. There also is a tourist version of the Mobilis, called Forfait Paris Visite. It includes unlimited travel for 1, 2, 3 or 5 consecutive days (why not 4 still stumps me…) and discounts on a few tourist places (a few euros off certain museum entrances, 10-30% off certain monuments, tours and shopping at the Galleries Lafayette…). You have to calculate yourself to see what is cheaper for your Paris visiting programme.
Here are the RATP ticket prices for you to compare (April 2016):
1 Ticket – 1.80 euro
Carnet of 10 tickets – 14.10 euros
Paris Visite – 1 day – 11.15 euros
Paris Visite – 2 days – 18.15 euros
Paris Visite – 3 days – 24.80 euros
Paris Visite – 5 days – 35.70 euros
Mobilis – 1 day – Paris zones 1-2 – 7 euros
Ticket Jeune Week-end – 1 day – Paris zones 1-3 – 3.85 euros
Navigo Découverte pass – 5 euros
Add weekly travel pass – 21.25 euros
or monthly travel pass, – 70 euros
Note that the weekly travel pass is valid from Monday to Sunday. In the same way, the monthly pass is valid from the 1st to the last day of the month. So if you are in Paris from Wednesday to Wednesday, you will need two weekly passes…
Where to Buy Tickets and Pass Navigo?
Tickets and Visitor Pass Navigo can be bought at the counter. The machines only sell tickets (beware if paying cash, machines will take a limited number of coins, so I do not recommend trying to offload your smallest change!). You are expected (although nobody might tell you..) to write your name down on your Mobilis / Paris Visite / Ticket Jeune Week-end) and put a photo of yourself on the Pass Navigo.
Single tickets and carnet of 10 tickets can also be found at the Tabac (tobacco shops, look out for an orange carotte or diamond shape sign). Single tickets can also be bought on buses. They cost a bit more than at the métro station or tobacco shop. The driver carries small change.
What is the Validity of Metro and Bus Passes?
The passes are valid from 5:30 am on the first day to 1:30 am (or 2:30 am if the métros are running later) on the day after the last day (no Cendrillon (Cinderrella) here! You can get home from your party after midnight!). If you are taking the night bus, the Noctilien, you can take it the whole night (yes you can ride around the entire Paris and the banlieue (suburb) until 5:30 am! Hurray!).
Now that you have your tickets and passes, be sure to read our post on how to navigate métro and RER trains in Paris. If you prefer travelling above ground, we have also covered Paris buses and trams.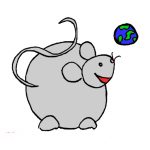 If you find our blog useful, please consider making a hotel or flight booking with our affiliate links. Happy travels!