Last updated on December 5th, 2018
The Paris métro has 16 lines and the RER 5. The métro network is very dense, even more so in central Paris, where you barely need to walk a few hundred meters to find a métro station. Look out for the familiar big M (no, not the yellow and red fast food one…), or the Art Nouveau entrances by Hector Guimard.
Parisians often will define a location by adding the name of the closest métro station(s). For a first time visitor, the Paris métro can seem intimidating, but it pretty much will get you anywhere in Paris, usually faster than by bus. And as long as you know your starting station, correspondance (change) stations and final station, with a few tips (from moi), the Paris métro is rather easy to navigate.
How to Plot your Journey on a Paris Metro Map
Here's how. Plot your journey on the métro map before going through the gates (pocket map available at the counter, or check out the network map on the wall before the ticket gates). Find your starting point and your final point. If you have no idea where your final station is, you can ask over the counter, or use the journey planner on the wall map. It has the métro station names on buttons; you can press for your journey route to light up. It has a kind of retro charm to it!
Note your correspondance station, if you have to switch lines. Now, the key to not getting lost : note, and especially, remember, the "directions" (destinations of the lines), as well as the number or colour of the lines.
Now you are ready to be a Parisian! Zap your ticket and go to the platform indicating your "direction". At your correspondance station, get off, and on the same platform, look out for the overhead signs to your next "direction" and just keep following the corridors until your next platform.
Useful to know too : there are quartier (neighbourhood) maps on every platform, or close to the ticket counter. So, once you are at your final stop, you can check out how you get from the métro to your destination.
The Paris métro usually only runs underground, except for the métro aérien (aerial metro). It doesn't fly, it just uses elevated tracks, bridges and viaducs. If you are not the subterranean type, you will want to check our tips on how to navigate Paris buses and trams.
When do Paris Metro, RER and Buses run?
Paris métro and RER trains run from about 5:30 am to around 1 am. On Fridays, Saturdays and eves of public holidays you don't need to rush (as much!) to catch the last métro, the service ends at 2am.
Even better, on certain days (eves of special public holidays such as New Year's eve, or during la Fête de la Musique, the annual Music Festival on June 21st), métros on lines 1, 2, 4, 6, 9 and 14 run the whole night, stopping only at major stations. Very handy to get you and your bande (buddies) from one party to the next without walking for hours (OK in June, but not in December!) or trying to find a taxi.
After the métros, buses, RER, trams and trains end, the Noctilien, the night bus, takes over. The Noctilien runs two lines within Paris itself, and over forty between Paris and the suburbs, and within the suburbs. Hubs are at Saint-Lazare, Gare de l'Est, Châtelet, Gare de Lyon, and Montparnasse.
Do you have your single tickets, or did you buy a whole carnet? Still confused about navigo and mobilis transport passes? We have a post on which tickets to buy and how to use them in Paris public transport.
If you travel with heavy suitcases or bulky items, have small children in prams and are a wheelchair user, don't forget to check accessibility of metro and RER stations.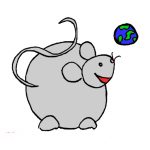 If you find our blog useful, please consider making a hotel or flight booking with our affiliate links. Happy travels!