Last updated on December 5th, 2018
HANGING OUT IN PHNOM PENH
King Father Norodom Sihanouk composed a famous song called "Phnom Penh", which croons about the local "joie de vivre". Those were happier times in the 1960s. But Phnom Penh is still moving and shaking (not necessarily in the right directions), and abuzz with local arts, galleries, performances, eateries, drinkeries and generally loud noise. In our posts on activities and things to do in Phnom Penh, you'll find more ideas of what the locals do for fun. People do what people do around the world. They sleep, eat and drink, meet friends, go run around the Monument of Independence or just relax with their shirts rolled up over their pot bellies (for gentlemen only).
A Small Cosmopolitan City
For a small city, Phnom Penh also has a thriving expatriate community. It is well connected to most Asian cities with flights several times a day to Bangkok, Kuala Lumpur, Saigon, Seoul, Shanghai, Singapore. There are a lot of foreigners around, and they're not all tourists. Shady businessmen cut shady business deals in their striped shirts, but also staff from international organisations (all possible UN agencies, World Bank and other development banks of the World), missionaries of all creeds and misfits that don't fit here either make for a rather cosmopolitan city.
Real international foods and products are easy to come by, from Bordeaux Chateaux to sushis. Cambodia imports everything, which makes the cost of living in Phnom Penh more expensive than neighbouring countries despite the lower local purchasing power.
Cambodia Comes to Phnom Penh
Because of the War, most folks you'll encounter during your stay who were born before 1975 are originally not from Phnom Penh (the real Phnom Penhers did not survive Brother Number 1). Phnom Penh attracts lots of people from Cambodia's provinces: the jobs in government, garment factories, hotels and other services are here.
The Rest of Cambodia is not like Phnom Penh, not as audacious or assertive, and not as full of hot air and grandiloquence. But the whole of Cambodia comes to Phnom Penh, in particular during the Water Festival, a major opportunity for provincial folks to come and compete in boat races and another opportunity to hang out.
Go On, Hang On and Hang Out the Phnom Penh Way
People hang out in Phnom Penh. Even when people stay at home, they're hanging out in front of their house (selling phone cards and cold drinks to passersby or simply chatting with neighbours). Friends, colleagues and relatives don't need much convincing for a bowl of Kuy Teav Phnom Penh (Phnom Penh noodle soup), a can of Angkor beer or some grilled meats. Pick up the phone, text your friends, hop on your motorcycle… Don't stay indoors, you'll meet plenty of us out and about the Royal Capital of the Kingdom of Cambodia as Phnom Penh is officially known.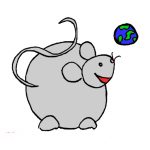 If you find our blog useful, please consider making a hotel or flight booking with our affiliate links. Happy travels!