Last updated on December 5th, 2018
Wa Lau, late again. Where is Warren Wee (Ah Choy)? He's supposed to pick me up to go watch a local football match. Hold on, my phone is ringing? What? Meet you there? Never mind let me grab a taxi or a private car. I'll check on my phone which one is cheapest lah!
Singapore Taxis
Safe to ride
I've taken taxis in many places all over the world, and Singapore taxis are definitely among the safest and most honest you can ask for. In my experience they come only second to Japan's (except I speak lousy Japanese).
It takes a lot to budge a Singapore taxi driver. They're quite even tempered. Of course, they're taxi drivers, so they drive like taxi drivers. Not all of them, but the majority like to speed up to slam the brakes a few seconds later. Makes my girlfriend sick each time!
No need to haggle against the metre
All Singapore taxis are closely monitored by the Land Transport Authority (LTA), so there is no messing around with customers. You can step into any of the existing companies' vehicles in confidence.
Taxis are metered. Older cars are less expensive than newer ones, and luxury models. Hybrid vehicles, such as the Toyota Prius, are only marginally more costly than a full dirty diesel engine, but you help make our city clean.
Overall, compared to the cost of living in Singapore, taxis are still a relative bargain. Drivers don't usually expect at tip. And they will not curse you if you don't leave them a penny. I do when I get good service or a friendly "uncle" and it usually surprises them.
Taxi companies and vehicles
The largest fleet is operated by ComfortDelgro. But you might also patronize SMRT, CityCab or Trans-Cab.
ComfortDelgro's cars are blue or yellow Hyundai Sonatas. These are usually diesel engines, but there are a few hybrids on the road. I prefer the yellow ones, but the blue Comfortdelgro taxis seem to be the most common sort. You might get an older Sonata, rather than the more recent versions, but ther're still plenty comfortable and have big trunks for airport runs. There used to be the unbeatable Toyota crowns, but I don't see them anymore.
How to take a taxi in Singapore
The traditional way, before the birth of smartphone apps, has been to flag down an available taxi. Raise your hand or wave at the driver. You can see that a taxi is available because of the green light on its roof. If the light is red, it means that it already has a customer, is going to pick up a customer or that the driver is going home.
Another way is to wait for a car at taxi stands located at strategic locations (shopping centres, malls, housing hubs, offices, hotels etc). There will usually be a relatively long line at most shopping centres. If a premium taxi shows up (like a Benz), you don't have to take it, just let the person behind you get in first.
Of course, these days you don't have to flag a cab down, you can hail taxis using your phone. Just download the ComfortDelgro app and order your taxi as you would any private car. The ComfortDelgro app is quite comfortable to use. It let you choose between paying a flat fee for the ride or a metered fare. So if you expect traffic jams, go for the flat fee.
Ride Hailing
Traditionally, there's never been enough taxis in Singapore, in particular during rush hours and when it rains. Things have changed for the better with the introduction of ride hailing in the city.
Uber
If you already have an Uber account from Europe, North America or any other continent, you'll be happy to know that you're already set up for ride hailing in Singapore. Just order an Uber car as you would usually do at home. You won't even need a local sim card for your phone, but expect to call the driver if he can't find your location.
Grab
While Uber is big around the world. In Southeast Asia in general, and Singapore in particular, it is not the largest ride hailing company. Grab gives Uber a run for the money, and extra services that the locals just can't seem to be able to do without.
The Grab app works like Uber, and does all the things it does: geolocation, set destination, hail ride, estimate fare etc. But Grab has a lot more key options that are really useful. Grab offers not just cars, it offers all sizes of vehicles all the way to buses!
You can key in a payment card, but you can also decide to pay the driver in cash directly. You know the exact fare when you book your car.
I seem to ride an awful lot of older Mazda 3s and Mitsubishi Lancers with Grab. These are mid size sedans and are a bit smaller than regular Singapore taxis. But if you have more than four people in your party, you can always order a Mercedes or even a six seater for grandma and grandpa. Grab is actually your only option for more than four people together. Taxis won't let the fifth man/woman/child in!
Grab also operates in Indonesia, Malaysia (where it's originally from), Myanmar, Philippines, Thailand and Vietnam. I've used my Singapore Grab account across several countries without any issue.
In March 2018, Grab took over Uber's operations in Singapore. A bit of a shame, as it's probably better for our wallets to have the two companies competing for customers. Last time I tried, I could still use my Uber's account to hail a ride (in fact a Grab ride now).
Taxis and ride hailing with young children
I sometimes take my nieces and nephews around. And I always use Grab to hail cars with booster seats. If you are travelling with children, you might not have lugged car seats across the planet, so booster seats are an acceptable alternative.
If you're travelling with infants and children who can't use booster seats, your best option is the ComfortDelgro app. Private cars can be fined if children below the height of 1.35 metres travel without proper car seat or use an adult seat belt. Taxis are exempt from this rule, which means that you could use a baby carrier in a Singapore taxi, but not a ride hailing car.
My cousin from America came with her baby and car seat, and was able to use ride hailing cars and taxis without problem. When she didn't want to lug the baby seat around, she used a baby carrier for short rides with taxis.
Which one is the cheapest?
Like many Singaporeans, I have ComfortDelgro, Grab and Uber apps on my phone. You can easily check which of these services is the cheapest for your destination.
The ride hailing apps tend to be more expensive when they use their infamous surge pricing (when it rains, when you need to go home, when you need to get to work, when the whole of Singapore is going to that Taylor Switft-U2 concert we've been waiting for etc).
For commuting, I tend to use the flat fare taxi option. But then again, there could be a special coupon or life time offer from one of the ride hailing apps.
The talk of the town is that ComfortDelgro will soon hold hands with Uber (the other Singapore taxicabs are already partners of Grab). So keep those apps handy, and just ride what's the most convenient at the time of booking!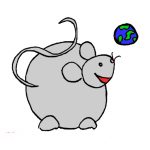 If you find our blog useful, please consider making a hotel or flight booking with our affiliate links. Happy travels!