Last updated on December 5th, 2018
What Can you Find at Traditional Markets in Paris?
Paris is a mosaic of quartiers (quarters, districts) or villages. And part of life in each village is organised around a market. It is said Paris market history started in the 5th century Lutèce, with a market called Palu located on l'Ile de la Cité. Nowadays, jours de marché (market days) mean added hustle and bustle as Parisians fill up on fresh produce, clothes, fashion accessories, and other bits and bobs. And oh yes, catch up on the latest about the quartier…
So, ready to head out on Saturday morning in your pyjamas? Think again, chances are pretty high you will bump into Mrs So-and-so from the 5th floor or your kids' dentist. Paris also has its specialist markets : art, flowers and birds, second hand anything and even stolen goods. You name it, it probably can be found in one of the city's 95 markets. So grab a shopping bag or a pull-trolley. Ready, set, go!
Our Favourite Traditional Markets in Paris
Marché d'Aligre
Where : Métro Ledru-Rollin
When : Everyday, except Sunday and Monday
The Marché d'Aligre is both a covered and open-air market. The covered market, the Marché Beauvau, was first built in 1779, and the current building dates back to 1843. This is one of Paris' affordable one-stop-shops : come here for fresh produce as well as vintage items, cloth, art, and above all a friendly village atmosphere.
Marché de l'Art de Bastille
Where : Métro Bastille
When : Saturday all day
Marché de l'Art d'Edgar Quinet
Where : Métro Edgar Quinet
When : Sunday all day
These two markets specialize in contemporary art. Paintings, sculptures, ceramics, jewelry, glass works, photography, and even poetry are for sale! Come here to browse, meet the artists and pick up unique art work.
Marché Barbès
Where : Métro Barbès-Rochechouart
When : Wednesday and Saturday mornings
Marché Vincent-Auriol
Where : Métro Nationale / Chevaleret
When : Wednesday and Saturday mornings
Come jostle with the crowds under the overhead métro lines in these two busy! busy! busy! markets. Bring stamina (the Marché Vincent-Auriol and Marché Barbès are long, not wide), forget open-toed sandals (unless you don't mind being trodden on), and go crazy on fresh produce by the bag-fulls!
Marché Belleville
Where : Métro Belleville
When : Tuesday and Friday mornings
Afraid no one will understand your beginner-level French? Too shy to shop at market stalls? Worry no more at the Marché de Belleville, one of Paris' most cosmopolitan markets! Chitchat and haggle in Chinese, Arab or (nearly) any other language as you sample and buy food from around the world.
Marché Château-Rouge / Marché Dejean
Where : Métro Château-Rouge
When : Everyday except Sunday afternoon and Monday
Head to rue Dejean for a busy African fresh produce market. Tired of fruit and veggies, need a new wardrobe and hairstyle? Make sure you check out the many cloth shops and hairdressers in the nearby streets.
Marché des Enfants-Rouges
Where : Métro Filles du Calvaire
When : Everyday all day, except Saturday morning and Monday
Le Marché des Enfants-Rouge is Paris' oldest covered market, dating back to 1628. The elegant halls were renovated recently. Sniff around this pleasant market for fresh produce, specialist food, or stop for a nibble at the small restaurants.
Marché aux Fleurs
Where : Métro Cité
When : Flowers : Everyday – Birds : Sunday
The Marché aux Fleurs, or flower market, is an urban oasis housed in early 20th century glass roofed pavilions. Come here to escape the hustle and bustle and buy plants for your terrace or herbs for your kitchen sill. The Marché aux Fleurs also caters to orchid, cacti and carnivorous plant fans. On Sundays, twittering birds -in cages- add to the bucolic atmosphere just steps away from the Palais de Justice (Palace of Justice or Law Courts).
Marché Mouffetard
Where : Métro Censier-Daubenton
When : Every morning
The Marché Mouffetard is a lively fresh produce market. It takes place everyday at the lower end of rue Mouffetard. Do prefer Sundays though, when dancers come flaunt their stuff to the sounds of 'bal-musette' in front of the Church of Saint Médard.
Marché des Puces de Clignancourt
Where : Métro Porte de Clignancourt
When : Saturday, Sunday, Monday, all day
Les Puces de Clignancourt as this market is called, is Paris' mother of all flea markets : over 3000 stalls and shops, on 3 hectares, both outdoors and in. Fashion (new and second hand), second-hand goods, vintage furniture, art, stuff, stuff and more stuff. As far as your eyes can see. Need to catch your breath? Food stalls and cafés also pave the way to vintage heaven. Still haven't had your fix? There is another flee market at Porte de Vanves (weekends all day).
Marché du Boulevard Raspail
Where : Métro Notre Dame des Champs / Saint Placide
When : Sunday mornings
This chichi market is the place to head for all things organic. Come to the Marché bio du Boulevard Raspail to catch organic conscious French celebrities stocking up on fresh produce. No luck star spotting? You can always take away a barquette (box) of strawberries. And yes you may pay by card or cheque, please.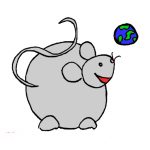 If you find our blog useful, please consider making a hotel or flight booking with our affiliate links. Happy travels!
---