Last updated on December 5th, 2018
I NEED SOME SPACE!
Work has been CRAZY for the past few weeks, and I am starting to feel really claustrophobic and alienated, with all my time spent between working in a cramped office, sleeping in my room in a high-rise apartment, commuting in packed MRTs (Singapore's underground transport) and elbowing my way through the supermarket.
I am in desperate need for some time-off and a little more greenery than my skinny money-plant (Epipremnum aureum) sitting on my kitchen ledge can provide.
My choice for the day is Kent Ridge Park and Bukit Chandu (Opium Hill), in the South of Singapore.
Kent Ridge Park and Bukit Chandu are part of the Southern Ridges. They overlook the sea to the South, and the Singapore HortPark (an educational horticulture park) to the North. Yep, we are on a ridge for sure : coming up from South Buona Vista Road, my friend's little automatic car whined its way up the final climb! Some more athletic types (or perhaps just less lazy…) were walking up as we tried to zoom past. We even caught a cyclist -peddling up- on our way down!
Kent Ridge Park and Canopy Walk
Once up on Kent Ridge, the view is great. We made our way to the look-out shelter. Lots of greenery, the sky, and the sea! Of course part of Singapore's port can be seen, with huge cranes and containers moving around the clock. And between Singapore's small islands lie petrol refineries, spewing smoke and flames. But I guess that is also what makes Singapore … well, Singapore, right? We walked along the wide undulating paths, under beautiful Tembusu trees (Fagraea fragrans) and fern undergrowth.
People also come to Kent Ridge park to bird watch, and there are panels describing the area's birds. We were not lucky, or patient enough, to catch any!
From the look-out point just above the car park area (Car Park B), it is a short way until the Canopy Walk.
Here, you can also walk down the ridge to HortPark. But we continued along the Canopy Walk, a fantastic timber boardwalk a couple of hundred metres long through the treetops! It leads to Bukit Chandu, literally Opium Hill (there used to be an Opium factory at the foot of the hill, yes, yes it's true, and it was not illegal…). Along the Canopy walk, there are panels on the ridge's flora and fauna, as well as historic information on the battle of Bukit Chandu (February 1942), during World War II.
The Canopy Walk is really fun! I loved the treetop experience, and the views. The boardwalk is wide enough for people to cross without feeling like you are getting uncomfortably close to the railings and the edge.
Bukit Chandu
The Canopy Walk brought us to Bukit Chandu, and the little war museum, called Reflections at Bukit Chandu. It is housed in a cute renovated bungalow, with a pleasant garden, complete with a pond, seating areas, bronze sculptures, drink vending machines and toilets! The museum is worth a visit. It gives some insight into a small WW2 battle which was big for Singapore. The interactive light and sound (a bit loud) exhibits re-tell the story of the Malay regimen which fought against the Japanese. Entrance costs a few dollars, and many "categories" of people enter free or on reduced rate, so check your status! You also get a free little souvenir pin.
Walking trails and Park Connectors
There are also quite a few nature trails around Kent Ridge Park (stop at the first Car Park A on the way up from South Buona Vista Road) and a mountain bike trail (fairly steep I have been told). For the sports lover, apart from jogging along the paths, Kent Ridge Park also offers "fitness stations" (open air gym equipment), located on the South-facing slope.
Kent Ridge Park and the Canopy Walk are wheelchair / stroller friendly, although getting there by public transport probably is more of a headache, with the hill to climb… Kids will also like the little garden around Reflections at Bukit Chandu.
If you come by public transport or get dropped off, you can also start a long one-way walk along the Southern Ridges from Kent Ridge Park to Mount Faber. Make your way until the Canopy Walk, and head down to HortPark. The path leads along a Park Connector to other green spaces, as well as another spectacular canopy walk and bridges. I should blog about this sometime soon too… For more on Singapore's Park Connectors, check out our blog post on Park Connectors and our post on Alexandra Canal Park Connector!
Using Public Transport to Get to Kent Ridge Park and Bukit Chandu
I managed to talk a car-owning friend to accompany her poor car-less and overworked peer (me) on my greenery and history outing, but Kent Ridge Park and Bukit Chandu are fairly easily accessible by public transport:
For Kent Ridge Park : Access to Kent Ridge Park by Vigilante Drive, from South Buona Vista Road. Bus : number 200 runs along South Buona Vista Road, and then walk up. MRT : The closest stop is Kent Ridge. From the MRT, catch the bus 200 or walk.
For Bukit Chandu : Access to Bukit Chandu and the war museum Reflections at Bukit Chandu by Pepys Road, from Pasir Panjang Road. MRT: Pasir Panjang MRT station, and walk up Pepys Road. Bus : there are at least 5 bus services along Pasir Panjang Road, and walk up Pepys Road.
Enjoy!!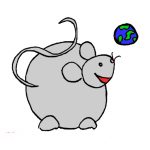 If you find our blog useful, please consider making a hotel or flight booking with our affiliate links. Happy travels!