Last updated on November 30th, 2018
Tired of lugging around your backpack? Could do with a gentle rub of aching muscles? Or simply want to look fresh and rejuvenated? You don't need to spend a fortune to enjoy soothing body treatments and traditional massages in Siem Reap!
Check out our close up reviews of our favourite budget and affordable spas. Cleanliness and friendliness are absolute prerequisites for us. The cheapest spas are not really spas, but massage parlours. An hour long rustic massage starts at just a handful of one dollar bills but is still efficient treatment. More comfortable settings require a little extra money. At around $20 per hour, if you're picky like us, you'll get extra little touches like fresh flowers, spa appropriate interior design and the soothing scents of essential oils.
Street 7, Opposite of Belmiro's Pizza & Subs, Siem Reap
Phone: 070 76 99 66
Open daily 9 am to 11 pm
In the Kingdom of aid and relief work, a bit of relaxation for your tired body is not too much to ask for. Khmer Relief Spa is located between Sivatha Boulevard and the Siem Reap Provincial Hospital, in the Old Market area. The minimalist concept provides for clean and uncluttered surroundings. Khmer Relief is a fully fledged spa, rather than just a massage shop. You can get massage therapy, body treatment and facial treatment here. Anti stress release consisting of an hour long upper body massage costs $20. Try aromatherapy, or better still, Khmer Herbal Compress which applies a heated compress to massaging your body ($26 for an hour). Some original body treatments to discover include: Cambodia mango scrub or body wrap, and Battambang rice scrub ($22 for an hour). Gentlemen should book the Radiance and Protection Facial guaranteed to counteract small skin irritations and rejuvenate under the harsh Cambodian sun ($24 for an hour).
202 Sivatha Boulevard, Siem Reap, Cambodia
105B Sivatha Boulevard, Siem Reap, Cambodia
Phone: 077 369 025, 012 387 385
Open daily 10 am to midnight
Lemongrass Garden is a massage and beauty spa with two convenient locations on Sivatha Boulevard. You're bound to walk by or drive by Lemongrass during your stay in Siem Reap. The more southern location is closer to the Old Market, and the other one closer to Lucky Mall. Lemongrass Garden prides themselves on treating their staff well: higher wages, proper breaks between treatments, professional training etc. Happy friendly staff mean happy customers! The traditional Khmer full body massage (no oil) is performed by one or two masseurs (also known as 4 hands). Four hands can be a bit overwhelming for some people, but it's worth a try! Two hours of pampering by a single masseur will cost $28, one hour just $15. Four hands are about twice as expensive. They also have a kiddie Khmer massage that is (almost) guaranteed to put your little ones (from 2 to 9 years old) to sleep. If your children have growing pains, they may enjoy (and be kept busy while you spa) a 45 minute full body massage for $9. There's an online booking form, but it's usually easier to just give them a call.
515 Shinta Mani St, Siem Reap
Phone: 017 556 043
Open daily 11 am to 11 pm
Lotus Dream is close to Phsar Kandal, just north of the Old Market. Located in a block of new shophouses, this cozy little spa offers massages as well as body care and beauty treatment. You will get comfortable cotton pyjamas to cover your unwashed underwear… A Khmer traditional massage without oil costs $12 per hour (even two hours relaxing won't seem too long). Gentle Swedish with non fragrance oil can be had for $16 per hour. The aromatherapy massage using essential oils (12 varieties to choose from) is equally gentle and calming. For backpacking hard knots, try the more vigorous head, back and shoulder massage. Or ask for any of the above massages by 4 hands! For instance, the Lotus Dream combines aromatherapy by 2 therapists working together. Two hours of any of these will melt you into a pool of overwhelming relaxation. If you only have half an hour, try the $6 oil and reflexology foot massage: a bargain! A long list of manicures, pedicures, waxing, facials and body treatments at reasonable prices will keep you pampered for days on.
Seeing Hands Massage
Sivatha Boulevard (opposite Phsar Kandal)
Phone: 012 786 894
Okay, we're a bit confused ourselves about the seeing hand massage parlours that have cropped up all over Cambodia. The location we're referring to is located off Sivatha Boulevard and is affiliated with the Seeing Hand Massage Centres (Phnom Penh, Siem Reap, Battambang, Sihanoukville). Seeing Hand started as an NGO to provide employment to blind people. Their massage parlours are operated as ethically responsible businesses. Japanese style anma and shiatsu (finger pressure) will cost a mere $5 for an hour. That's really hard to beat! Don't expect scented pillows, subdued lighting or enchanting music. Then again, a good foot massage is all you might need. Who knows, you might even run into Zatoichi, the blind anma swordsman!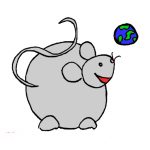 If you find our blog useful, please consider making a hotel or flight booking with our affiliate links. Happy travels!
Check out our overview of spas and massages in Siem Reap for other tips on enjoying a bit of pampering!