Last updated on December 4th, 2018
Hopefully you've had your teeth checked and cleaned before travelling to Cambodia. But you never really know when that wisdom tooth is going to act up…
There are plenty of holes in the wall dentists in Siem Reap. The authorities sometimes crack down on these dentist/healer shops whose hygiene is similar to that of local barbers… Proper dentists, with proper equipment and that at least will look like proper dental clinics are a handful.
Dentistry has actually improved quite a bit over the last decade, with Cambodian dentists trained in western countries, setting up shop at home. As a result, dental tourism is actually on the rise in Cambodia. It will cost a minute fraction of what an American dentist would charge you (with a smile).
Time to find out about the "enigmatic Khmer smile"!
Dentists in Siem Reap
#242 Vithei Charles de Gaulle
Siem Reap
Tel: 063 965 333
The Siem Reap branch of Pachem (their main clinic is in Phnom Penh) is located on the road to Angkor, opposite the old stadium. You can't miss the big blue sign with a perfectly white tooth. We've only been to Pachem for the regular clean up and occasional filling. But this well established dental clinic runs the gamut of treatments: from scaling and polishing, to ceramic crowns and gold inlays. Once they've taken care of your teeth, have a look at the Khmer Ceramics Centre, right next doors, where you'll witness local artisans craft wonderful traditional Khmer ceramics and porcelain.
#545 National Road 6
Siem Reap
Tel: 063 767 618, 012 66 55 33 (emergency mobile)
Not as long running as Pachem, but the International Dental Clinic has a main office in Phnom Penh as well. IDC targets foreigners and middle class Cambodians, although prices remain competitive. Cleaning will cost you a mere $15. Go on, get those cavities fixed for $20 per composite filling. Call the emergency mobile number if the pain is excruciating!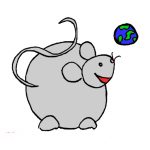 If you find our blog useful, please consider making a hotel or flight booking with our affiliate links. Happy travels!