Last updated on December 4th, 2018
Orientation: the Old Market and the Siem Reap River
Siem Reap is a relatively small city. The main landmarks are the Old Market and the Siem Reap River. The Siem Reap River, which is a tamed Angkorian canal, runs through town from north to south.
People will usually tell you whether they live east or west of the river, and north or south of the Old Market. The Siem Reap pagodas (wat) also provide reference points, but are not helpful if you're not familiar with their locations.
The closer you get to the Old Market, the more crowded and the louder. The eastern bank is relatively less developed than the western bank of the Siem Reap River. National Road 6 runs towards the Siem Reap airport to the west of town, and Phnom Penh to the east. National Road 6 towards the west, quickly becomes uninteresting and is basically a long row of larger hotels.
If you can find accommodation close to the centre of town (the Royal Residence and Gardens), you'll be a few hundred metres from most shops, restaurants and sights. And at the same time, far enough from the loudness of the Old Market area. For obvious reasons, it doesn't get noisy around the Royal Residence, in particular when His Majesty is in town, visiting our province.
Getting around Siem Reap using local transport
Siem Reap does not have any mass public transport. You can take the bus out of town, and you can fly out, but there is no municipal bus service in the city proper.
During your stay, you are likely to visit the temples by bus, van, car, tuk-tuk, moto (short for motorbike) or bicycle. A few hardcore hikers even walk the temples.
Independent travellers will most likely book private mini-vans, cars and tuk-tuks by the day. This includes hotel pick-up, a full day of visits (including going back to Siem Reap for lunch), hotel drop-off after the day's visits, pick-up again for dinner, and final drop-off.
By and large, $15 will get you about twelve hours of tuk-tuk. Cars, mini-vans and larger vans are more expensive. Don't expect your driver to pick you up a dawn and drop you off at three in the morning after a night of partying without an additional fee. Anything beyond the Little and Grand Circuits of temples and further away from Siem Reap is more expensive.
While Phnom Penh's traffic is very bad, Siem Reap only has the occasional congested streets. Traffic to Angkor is at its worst mornings (as energised visitors head out) and evenings (as hungry and tired visitors rush back).
Wondering how you should hail a moto dup (mortobike taxi?) Need a slower pace cyclo (cycle rickshaw)? Check out our tips on local transport options in Cambodia!
Afraid that your group of four won't fit on a motorbike? Learn how many people can fit on a moto-dup in Cambodia!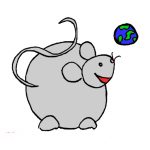 If you find our blog useful, please consider making a hotel or flight booking with our affiliate links. Happy travels!