Last updated on December 4th, 2018
Banks in Siem Reap
The three largest and most popular banks in Cambodia have several branches and ATMs in Siem Reap: ACLEDA (a privately held Cambodian bank which traces its origins to a European Union funded micro-credit programme), Cambodian Public Bank (part of Malaysia's Public Bank, catering to upper middle urban Cambodians and businesses), and ANZ Royal (a local joint-venture with the Australian and New Zealand banking giant).
ACLEDA (pronounced A-C-Leeda) has some of the lowest fees for banking transactions and minimum deposits, making it a popular choice both in cities and the countryside. There is hardly a village without at least an ACLEDA branch. ANZ Royal offers a broader range of international services, but has the reputation of being dearer among Cambodians. Cambodian Public Bank sits somewhere in-between.
Banks will be able to cash your traveller's cheques (they will draw blank stares from most stores and hotels). You may also be able to withdraw more cash at the counter than from an ATM. All banks can change US dollars into riels and vice versa.
ATMs in Siem Reap
ATMs are located at every major bank and numerous locations in Siem Reap. You shouldn't have any issue withdrawing cash, usually US dollars, around town. Cambodian ATMs will gladly accept Visa and Mastercard.
Outside of the city, in smaller towns, you will have to look for the local ACLEDA branch, which will have an ATM as well.
ATMs will charge a $3 to $5 fee per withdrawal with a limit ranging from $300 to $500.
Since most transactions are conducted in cash in Cambodia, you may need to make more frequent trips to an ATM than you're used to. Carrying cash (and sometimes loads of it for a big purchase) is an annoyance. It may be safer to make a few regular withdrawals from an ATM during your stay in Siem Reap, rather than walk around with wads of bills sticking from your pockets.
Our post on dollars and riels in Cambodia will give you additional tips on when to use what currency, and cash versus credit cards to pay for purchases.
Bank and ATM locations in Siem Reap
Lucky Mall Plaza: ground floor ATMs for ACLEDA, ANZ and Cambodia Public Bank
Sivatha Boulevard (Between Streets 2 and 3)
1-2-3-4, Sivatha Boulevard (about 300 metres north of the Old Market)
Siem Reap
Tel: 063 963 660, 063 963 251, 015 900 396
6 National Road 6 (a five minute car ride west of the Royal Residence towards the Airport)
Siem Reap
Tel. 063 965 646, 063 965 649, 015 800 691
ANZ Royal
Corner of Streets 11 and 8
Siem Reap
Tel. 023 999 000 (Phnom Penh call centre)
Cambodian Public Bank
39 Sivatha Boulevard
Siem Reap
Tel. 063 964 777 / 063 964 889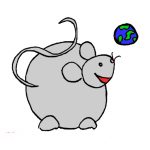 If you find our blog useful, please consider making a hotel or flight booking with our affiliate links. Happy travels!