Last updated on November 30th, 2018
Ah Choy (aka Warren Wee) and Ah Chong (aka Tony Tong) here, your local Singapore naturalists! We're doing our weekly after work run in the heat and natural beauty of the Singapore Botanic Gardens.
You might be new in town, but you haven't failed to realise that Singapore is quite built up… Fortunately, there are plenty of spots where you can breathe fresh air, straight from the local plants and trees. Take for instance, the Singapore network of park connectors that dot the cityscape with green shoots.
Today, we're taking you to the Singapore Botanic Gardens. The Botanic are one of the largest, most popular and most beloved urban parks in town. We grew up with the Botanic, our parents grew up with the Botanic, and our grandparents grew up with the Botanic too. In fact, the Botanic Gardens are much older than Singapore as a state!
Old gardens for old trees
The Singapore Botanic Gardens began in 1859 as a landscaped "pleasure park", complete with pathways, promenades, parade for music bands and ornamental plantings. The Botanic gardens also served as an agro-horticultural research institution, managed by British trained naturalists and botanists. The Botanic played a key role in the introduction of rubber trees in Southeast Asia and in developing orchid hybridisation.
Today, the National Parks Board manages the Botanic Gardens, as well the Singapore Park Connectors. The Gardens cover an area of 82 hectares in central Singapore.
The Singapore Botanic Gardens became a World Heritage Site in 2015, joining a handful of gardens inscribed on the World Heritage List that includes its distant cousin, Kew Gardens (where its early botanists were trained). The Botanic might have started out as a tropical colonial garden, but it has evolved over the years into a modern research and education garden, and a fun place for fresh air and old trees for Singaporeans of all ages.
How to get to the Singapore Botanic Gardens
If you're lucky enough to live close to the Botanic, you'll be walking, running, exercising, feeding fish, picnicking here more often than you can remember, unless you're the sad sort that prefers the company of a giant flat screen to giant dipterocarp trees.
The neighbourhoods surrounding the Botanic are kind of exclusive… low rise condos and houses generally. If you're hanging around the beginning of Orchard Road, the Tanglin Gate entrance to the Botanic is just a short walk away. You'll want to start or end a visit to the Botanic through the main entrance at Nassim Gate where the Visitor Centre is located. The main food and beverage outlet (it's more of a coffeeshop), as well as the souvenir store, are also located there.
But you have the choice of four different gates. You can easily loop around the garden if you're fit and tan like us, but if you're travelling with kids and grandparents, it's best to start at one gate and exit at another so that you can see more of the Botanic.
Have a look at the map of the Botanic on the website of the National Parks Board to plan your visit.
Tanglin Gate: Botany Centre, Swan Lake, Bandstand
Tyersall Gate: Ginger Garden, National Orchid Garden
Nassim Gate: Ginger Garden, National Orchid Garden, Symphony Stage, Visitor Centre
Bukit Timah Gate: Jacob Ballas Children's Garden
What's to see at the Singapore Botanic Gardens?
Plants, trees, flowers, birds, turtles, fish, sculptures… Just kidding, tons! There are so many attractions, a lot of them free of access that we'd have to write dozens of different posts. Here's a sample of our favourites things to see and experience at the Botanic:
Bandstand: Octagonal gazebo erected in 1930, surrounded by a ring of yellow rain trees, popular for wedding photos
Bonzai Garden: Cute and neatly pruned tropical and sub-tropical potted dwarf trees on their pedestals
Botany Centre: Colonial buildings surrounded by historic trees for research and classes
Evolution Garden: Jurassic ferns and cycads, dino footprints, stromatolites, petrified trunks and giant clubmosses
Fragrant Garden: Sweating under the Singaporean heat? Head to the fragrant garden to mask unpleasant body odours. Most pleasant in the evening when flowers and plants give off their scents.
Ginger Garden: Not limited to ginger chews and ginger candies: 250 species of the Zingiberaceae family. Romance with waterfall, night lighting and giant water lilies.
Healing Garden: Learn about more than 250 plants with medicinal uses from headaches to reproduction…
Jacob Ballas Children's Garden: Unlike grownups, your kids probably already know that "life on earth depends on plants". Play and gardening areas for hours of adventures and discovery.
National Orchid Garden: Stupendous blooms. Gotta wear sunglasses to admire more than a thousand species of orchids and 2000 hybrids on display.
Rain Forest: Convenient boardwalk through six hectares of primary tropical forest with trees hovering at over 50 metres.
Symphony Lake: At the heart of Palm Valley, come one, come all, to enjoy music recitals performed on a stage built on an islet in the lake.
Swan Lake: Humble habitat of a couple of swans. Stroll around, watch the birds and feed the fish and turtles…
Just hanging out at the Botanic Gardens
The Singapore Botanic Gardens are first and foremost an extensively and intensively used urban park, just like Central Park or Hyde Park. Whether you're cross training, doing your weekly long run, cultivating your qi, drinking and eating with friends, playing ball with the kids, listening to a piano recital, twigging your toes in the grass, feeding the fish (buy fish food from vending machines), watching majestic super old trees grow older or just strolling about with doggy, admire some sculptures, the Singapore Botanic Gardens are the place to do all of the above. And of course, you might learn a thing or two about biodiversity and conservation in the process!
So be on the lookout for special concerts and recitals or art exhibitions, such as the sculptures by Zadok Ben-David.
Opening Hours and Admissions
Opening hours: 5 am to midnight daily (yes, it's very safe even at 12 am)
Admission is free!
The National Orchid Garden within the Botanic is the only attraction where visitors are required to pay admission: $5 for anybody above 12 and below 60, $1 for students and seniors, free for children. The Orchid Garden opens daily from 8.30 am to 7.00 pm.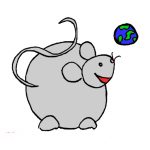 If you find our blog useful, please consider making a hotel or flight booking with our affiliate links. Happy travels!
Looking for more green spots and nature activities? Check out our post on nature hotspots in Singapore!