Last updated on December 5th, 2018
The winter is looong up here in Copenhagen, Denmark. And although it's still cold in March, the sun is starting to come out again!! Hurray!OK so it is not yet bikini-in-the-habour weather, but nevertheless it is time to head outdoors as soon as the sun shines!
Fredensborg Slot (Fredensborg Palace) close to Lake Esrum is our choice for the afternoon. Fredensborg Palace is one of the current royal residences, and the sprawling historic garden is sure to tire out our energetic toddler!
The Palace and garden were first built in the 18th century, inspired by French and Italian baroque styles, and later remodeled to follow the latest fashions. We often liken Fredensborg Palace and Gardens to our own Danish Versailles! Perhaps our Palace isn't as grand as the Sun King's, and the gardens aren't as manicured and heavy with symbolic meanings, but hey, we can leave all the brain-picking to the Latin Southern people! And enjoy the small, cute and hygge (cosy) palace and the peaceful green park (fredens borg means Peace Castle, named after the end of the 18th century war in Skåne).
From the palace and octagonal courtyard, the allées, former hunting paths, radiate in eight directions. These allées extend out towards lake Esrum and the countryside. They offer great views along Brede Allé (yes we adopted the French term allée) and enticing glimpses down towards the lake. They also lead to different gardens and buildings : the reserved gardens and orangery (only for the royal family, but usually open for visiting in July), the very Versailles-like Brede Allé, flanked by sculptures, the tea house and barge house on the lake, Balloon square (try playing football here and see what the guards think!!), Fury square (formerly used to 'stimulate' the hounds before a hunt…). And, my favourite garden, the Nordmandsdalen (Norwegian Valley), between the Palace and the Lake!
The Nordmandsdalen is a half sunken amphitheatre garden. Three levels of sculptures rise around a central open space and pillar. The 70 sculptures represent Norwegian and Faroese folk. These are replicas (dating back to… 2002!), the 18th century originals are very damaged and are now kept indoors. Look out for fishermen, farmers, their wives and the little baby carried in a backpack! This is a special little garden, facing the afternoon sun and sitting (nearly!) protected from the wind. The geometric clearing amids the woods feels strangely lived-in by ordinary people from the days of yore. Although they seem frozen in time, perhaps they are waiting, just like we are, for the warm spring sunshine to wake up again!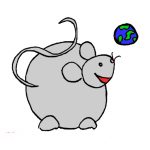 If you find our blog useful, please consider making a hotel or flight booking with our affiliate links. Happy travels!