Last updated on December 5th, 2018
Today my good friend Ah Chong (alias Tony Tong) has been promoted from being a lowly clerk to a middling clerk. It's time for celebration drinks! So I, Ah Choy (Alias Warren Wee) am waiting for him at the Long Bar of the Raffles Hotel, the birthplace of the world famous cocktail named Singapore Sling.
Legendary Beginnings of the Singapore Sling
According to legend, this gin based long drink, was created in 1915 by bartender Ngiam Tong Boon. There's still a picture of him with his dog hanging from the wall. Makes the guy sounds like a miracle worker of sorts?
The Raffles Hotel was and still is an exclusive hotel. By exclusive, I mean very expensive. Anybody with enough cash can get a room there, and anybody can walk into the Long Bar and order fizzy water or a Singapore Sling. If you want to try a bit of history in suave decorum, the Long Bar is the place to try a Singapore Sling prepared to tradition by the worthy descendants of Boon.
We prefer sitting in the more quiet gardens of the hotel, where you can still order your drinks and munchies from the Long Bar.
Legend has it that in colonial Singapore, the ladies could not be seen consuming alcohol in public. Times have changed, tell that to my girlfriend, she'd slapped me around (she likes her tipple!). So Boon who was a Hainanese astute thought to disguise gin with colorful fruit juices. And thus was the Singapore Sling born. You wouldn't suspect those stiff upper lipped ladies of mischief until they rolled under the table. What a sight it must have been, in colonial clothes and all…
What's in a Singapore Sling?
Ok, good question. There are several versions of the cocktail. The only ones Ah Chong and I have had are here at the Long Bar in Singapore.
One thing is sure: there is a lot of gin and fresh pineapple juice in a Singapore Sling. Some people even claim you need fresh pineapple from Sarawak. I asked the tender here, he was slyly non committal. The Raffles Long Bar has its own recipe, the original one deciphered from Boon's notes.
Add grenadine, lime juice, Angustura Bitters, Cherry Herring. It seems to be a bit much to add both Benedictine and Cointreau to the mix. Give it a good shake and serve it with a slice of pineapple and a preserved cherry.
It tastes very good, a bit tart, more bitter than we'd expect.
Is Singapore Sling the national drink of Singapore?
Supposedly, and I weigh my words here lah, supposedly the Singapore Sling is the national drink of Singapore. Wah lau, what marketing cleverness is that? The original recipe had been lost in the 1970s and had to be unearthed at the turn of the century.
I can assure you my grandpa doesn't drink Singapore Slings with his buddies down at his HDB hub (HDB stands for Housing and Development Board, where 80% of the locals live), and never has. More likely, he will pop a big bottle of Tiger beer tonight, ice cold from a bucket. He can't possibly have a Singapore sling with mixed rice dishes at the food court!
Looking for other places to have a drink or a bite? Check out our favourite party hotspots in Singapore!
Cheers!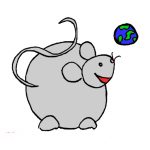 If you find our blog useful, please consider making a hotel or flight booking with our affiliate links. Happy travels!