Last updated on November 30th, 2018
Looking for a place to have a cup of tea or coffee, and maybe a piece of cake or a light bite? Singapore has lots of high rises but also picturesque neighbourhoods. Cute cafés abound around Arab Street and Kampong Glam. Pick from one of our favourite hangout places to chit chat, read the daily papers or just watch the world go by.
12 Haji Lane, Singapore 189205
Phone: 6341 7041
Once on Haji Lane, just follow your nose. Ah, the scent of freshly baked cookies… Universal appeal, right? Al specialises in gluten-free halal biscuits packed with natural goodies. Try the oatmeal, raisin, multi seed or one of the double Belgian chocolates. Al's cookies don't actually look like the round sort of cookies, they're more like bite size chunks of sugary richness. Yeah, sure, you get the pumpkin seeds, and macadamia nuts, and pistachios are supposed to be good for your health…. But who are we kidding? You're in a cute cookie shop because you've got a sweet tooth! We wish Al would offer a mix of all his creations (starting at about $9 per serving) because it's really difficult to choose between oatmeal tangerine dark Belgian, strawberry white chocolate, hazelnut cappuccino, earl grey almond, nut or nut double Belgian choc? Luckily there is limited seating (just one row of chairs) so you'll have to burn off calories walking about.
56 Kandahar Street, Singapore 198904
Phone: 8748 0828
Dong Po is a fake real old café of yesteryears located in a cute historical shophouse on Kandahar Street. It's fake old in the sense that it was started just a few years ago, and is not a historical eatery. But its attention to historical details, menus and traditional cuisine make it an authentic traditional Singapore kopitiam (coffeeshop). The homemade bread is handmade (not mechanically rolled), and the pastries follow traditional recipes transmitted orally from father to son. Pick any of the set menus with your choice of kopi (coffee) or teh (tea) at less than $5 to be transported back to an era of yummy grandmother made foods. The Toast Special is a big chunk of toasted bread topped by a scoop of ice cream, the bostock (frangipane topped, syrup soaked, oven baked) or the more simple kaya toast will all bring sweetness to your life. Our favourite is Set D with two pastries of your choice. Dong Po is bustling with life so you can sit back and watch people swallow their boiled eggs or the old photos decorating the walls of their grandparents swallowing the same eggs.
17 Jalan Pinang, Singapore 199149
Phone: 6298 2420
You're kind of artsy (or your girlfriend of boyfriend is, you're the actual fartsy type) but you also don't mind eating like there's no tomorrow (as all Singaporeans do). Artistry might be the place for you, as it is an art gallery and a café in a neat shophouse on Jalan Pinang. It's cute alright with plenty of modern art on display and good looking food served on handmade ceramics. It's got even live music. Sometimes we like Artistry, and sometimes we skip it. Yeah, avoid the weekend brunches, as it really attracts too much of a would be hipster crowd. But if you walk by and see some empty seats, why not? The prices are not exactly meant for impoverished artists, but coffee's good and desserts even goodder! They've got tea, but definitely not for the tea connoisseur. Somebody please tell them that the French are not big on peanut butter on their toasts… A grilled cheese sandwich goes for $10, a slice of cheesecake for $6, and a piece of chocolate tart for a more reasonable $5.
4 Jalan Pisang, Singapore 199071
Phone: 9660 3541
If you're familiar with our posts, you should know by now that we have an affinity for the historical, the cultural and the cute. Fluff Bakery is located in a picturesque heritage building on Jalan Pisang, that alone is worth a detour. A halal bakery , Fluff specialises in cakes and cupcakes. If you're already overweight, Fluff is bad news: the bakery was started to make people happy and… fat! Regularly changing menus and flavours make each visit to Fluff a new childish mouth watering experience. Try the Chendol Durian if you're a durian fan, or if you've never had durian before. For those not keen on cupcakes, the vanilla sponge cake is filled with salted caramel. Fans of nutella and Ferrero rocher, look out for pastries making abundant use of these two staple foods! A cupcake goes for $4 and you get a $2 discount if you order a box of six.
28 Aliwal Street #01-07, Singapore 199918
Phone: 9652 5846
Eatplaylove is a cute, colourful and child friendly café on Aliwal Street. A halal venue, they don't serve pork or alcohol. Bring your kids along to be given the choice of several craft kits to complete (pencils, dolls etc). If you have children or nephews and nieces in Singapore, you're always looking for ways to entertain them (it's not as if you could take them to the countryside). The problem is that Eatplaylove is popular on the weekends (when the children are free to roam). Booking is in an absolute requisite when kids are not at school. If you've promised your kids a cool activity, otherwise just take them to any of the other cute cafés on our list. The whole point is of course to give you a nice break from running around after your little ones. They'll be busy doing arts, and finally you can stretch a little and enjoy a nice cup of tea and a piece of tart. There's also a free play craft corner (free as in not guided, you will still be charged $5 per hour, weekdays is half price). Cold thirst quenchers include various ice teas, lychee tea and lemongrass juice (all less than $5). Order a mango sticky rice to go with your drink ($6.5) and finish it off with a caramel banana waffle ($8.5). Set lunch at around $10, ranging from Thai classic dishes to spaghetti Bolognese. While you're at it have a look at what's showing or playing at the Aliwal Arts Centre, just upstairs.
11 Haji Lane, Singapore 189204
Phone: 6341 7213
Might be just a gimmick, maybe it's just a trick to get people talking (and drinking). Selfie Coffee is worth a mention because of its bizarre but sometimes cute concept. Go in, take picture with provided ipod, wait for drink (usual coffee, tea, choc…) , and drink picture of yourself reproduced with colourings on foam of ordered drink. Around $9 for the drink (and the foamy print), so not exactly a bargain. This is actually a Malaysian chain, but apparently the idea originates somewhere much further north. We brought in some postcards of Van Gogh's Irises (instead of cannibalising our printed selves). Much nicer!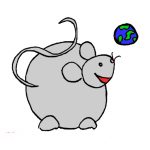 If you find our blog useful, please consider making a hotel or flight booking with our affiliate links. Happy travels!
Looking for more hearty cuisine? Try our favourite traditional restaurants in Kampong Glam!