Last updated on November 30th, 2018
A word of caution about "massage" in Cambodia
In Khmer, massage is pronounced "massah", with a lascivious little laugh if possible. If you've got tired feet after a day clambering up Mount Meru and the temples of Angkor, don't ask your hotel reception for a place to get a massage. Well, if it's a higher end hotel, they'll probably have an in-house spa. But otherwise, you're more likely to be directed straight to a bordello, or a dubious karaoke ("okay" for short).
Cambodians don't ask for massage when they want their feet, shoulders and tired body to get a good rubbing, pulling or near beating! The proper term is "ligament pulling" (teagn trasay) or "squeezing of feet" (chrabach cheung).
Traditional massage and spa pampering is in high demand in Siem Reap, but it's mainly geared towards tourists. You're more likely to find spas for the locals in Phnom Penh (a nephew of our friends runs a lucrative spa for wealthy Cambodian housewives).
From budget to high end spas in Siem Reap
We have far from tried all massage places in Siem Reap but here are a few of our favourites. The higher end spas are located at the higher end hotels, with superb facilities and expensive lotions. The cheapest spas are easy on your budget (just a few dollars!), but it doesn't mean that their service is any less professional. In between, you'll have spas operating out of boutique hotels. We've listed about a dozen spas in Siem Reap. That should give you enough opportunities for soothing relaxation and getting pampered between hopping two temples. Don't forget to check our posts for close up reviews of spas in Siem Reap!
Top-end spas: Raffles, Méridien, Visaya at FCC
Mid-range spas: Frangipani Spa, Bodia Spa, Body Tune
Lower-mid range spas: Khmer Relief Spa, Lotus Dream Spa, Lemongrass Garden
Cheapest spas: Seeing Hands Massage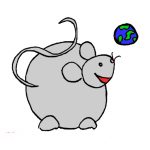 If you find our blog useful, please consider making a hotel or flight booking with our affiliate links. Happy travels!