Last updated on December 4th, 2018
What is a Singapore HDB?
HDB stands for Housing and Development Board and is the government agency responsible for building and managing public housing in Singapore. When people say HDB for short, they mean either a public housing building itself (usually a high rise or skyscraper) or an apartment in a public housing building.
I sometimes read in the foreign press, how such and such world leader wants to turn their country into Singapore on Thames, or how Singapore is the perfect example of triumphant capitalism. These people obviously don't realise that 80% of Singaporeans live in public housing, and that 90% of those own their homes! If anything, Singapore has maintained a fine balance between free markets, free trade, and extensive social programmes for its people.
In Singapore, you have roughly the choice between living in condominiums (condos), which are privately built apartments and HDB flats, which are built by the state. HDB are heavily subsidised and therefore much more affordable than condos.
All Singaporeans below a certain household income ceiling may apply for HDB flats, but they will have to wait several years before the buildings are completed and they can move in. Families with children have higher priority than single guys still looking for a date.
Where are HDBs located?
In Singapore, there are areas where real estate is much more expensive, and areas where a flat, even a condo, might actually be "affordable" (or rather just expensive, not super expensive!). Generally, closer to the centre, Orchard Road, the Business District, the Botanic Gardens, it's more expensive than way out in Jurong to the West, or Changi to the North East. That's because many of the jobs, the universities, the malls are in the central area.
HDBs are located everywhere in Singapore, centre, east, west, north, south, everywhere. You'll find HDBs right next to condos, and condos right next to HDBs. You'll find HDBs built on prime real estate plots, with rental values higher than condos with full amenities but located in our suburbs and countryside!
Singapore's HDBs are not clustered in ghettos and no man's lands as you may see in other countries. In fact, the racial mix is closely monitored, so you'll have Indians, Chinese, Malays and other ethnicities among your neighbours. There's real continuity in the urban landscaping and planning.
What's the difference between HDBs and condos?
The price is the main difference (and a huge dollar difference it is). HDB flats can be had for hundreds of thousands, while condos are sold for a few millions…
You can physically tell condominiums and the older HDB blocks apart because of their gaudy colour schemes, and their lack of visible architectural embellishments. But the newer HDBs look snazzier than some of the basic quick built condos. Of course, HDBs don't have guard houses and swimming pools, but take a closer look at their parking lots, and you'll see the same sort of cars (Singaporeans have a preference for the German luxury sedans).
What is it like to live in an HDB?
The going joke is that you see blue piping protruding from the walls, and your neighbours hang all their underwear on the common access balcony/corridor. True, true. My auntie lives in one of the older HDB flats (in an excellent central location though). It's Spartan, meaning you don't get the fixtures and refined details of the condos (though you can easily upgrade if you're a handy person).
My cousin moved a couple of years ago into a newly built HDB along the Queenstown Park Connector (just a few minutes south of Orchard by car). Wow! Suspended bridge between towers, hanging gardens, playground for the kids, open air exercise gym for the adults (he doesn't use it and prefers to pay a membership at Jacky Chan's). And of course access to food court, MRT station and NTUC Fair Price supermarket. Okay, he doesn't have access to the mall and the Gucci store (my aunt's HDB does).
The food court and the little stores form what is commonly called an "HDB hub", a sort of village where you can get quick and cheap meals, and do your grocery shopping. Comes evening, you'll see all the grand pops clustered around buckets of big bottles of Tiger beers, drinking, munching and chatting away! That's the heartland of Singapore! Schools, clinics and recreational centres are usually within walking distance too.
The old folks say it's not the same Kampong feel (Malay village) of Old Singapore. The historic shophouses are long gone, and families are piled up sky high. But for sure, there's more interaction at the average HDB hub than in my condo! The only people who say hi to each other in my condo are the foreign maids actually…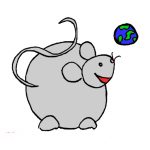 If you find our blog useful, please consider making a hotel or flight booking with our affiliate links. Happy travels!