Last updated on December 5th, 2018
Ah Choy (aka Warren Wee) and myself, Ah Chong (aka Tony Tong), don't have any favourite football teams in Singapore, or in Europe for that matter. We tend to be very mercurial in our allegiances. We usually pick the same side for fear of not speaking to one another for weeks and vociferously support our charges for the duration of the match.
Real football matches at real stadiums
There are some good fixtures to be watched in Singapore. The real kind of football, at a real stadium, with real friends, and even real players lah! Ok, I warn you already. It is not Premier League material, but it is good fun nevertheless.
For example, a few weeks ago we watched at Toa Payoh Stadium, a great football match between Balestier Khalsa and Brunei. The Balestier Tigers may be sitting close to the bottom of the Singapore Football League, but they are an old and respected club. How many association football clubs can claim their origins to the 19th century? In this case 1898!
For the occasion, Balestier was opposed to the Sultan of Brunei's personal football team (they play in the Singapore League since they don't have any opponents at home). Brunei lined up an impressive team that included top Brazilian scorer Rafael Ramazotti and Chilean defender Vincent Salas.
Four gooooooooaaaaaaals! Balestier have fast aggressive malay playmakers. They scored only twice as Brunei's goalkeeper made some remarkable saves. Impressive! Feeling the excitement yet? Yes, it's the beautiful game in Singapore too!
The Singapore Football League
The S League is Singapore's professional league for men's association football clubs. Nine clubs compete in the league, playing each other three times (24 matches per team). Singaporeans used to play in the Malaysian Cup until 1996, when the S League was created.
Since Singapore is pretty much one continuous city on an island, the local football clubs are more or less based on different neighbourhoods: Balestier, Geylang, Hougang, Tampines etc. The Warriors FC have historically been the most successful team, but they're closely followed by the Tampines Rovers.
The 2016 S League champions are Jurong Albirex Niigata Singapore FC, which are a Japanese feeder club to the Japanese League club of the same name. Albirex Niigata Singapore is made up of Japanese players and have a huge and active following of local Japanese expats. The White Swans are fun to watch and will give the Singaporean clubs a good work out! They won the League again in 2017 and 2018. Tampinese Rovers were runner-up three years in a row!
How to Watch a Football Match in Singapore
If you're a fan of the round ball or just interested in having fun as the locals do in Singapore, you'll want to watch a local football match. This generation of Singapore players may not have the skills of legendary Fandi Ahmad who played in the Netherland's Eredivisie, but they're talented enough to entertain any sport connoisseur.
The Singapore League has more than a hundred matches during football season. That's plenty of opportunities for watching real sport! There's bound to be a match at a convenient location and at a convenient time. Just check the S League's schedule of fixtures on their website.
Football matches are played at the following stadium: National Stadium, Bishan Stadium, Hougang Stadium, Toa Payoh Stadium, Jalan Besar Stadium, Bedok Stadium, Jurong East Stadium, Chua Chu Kang Stadium and Our Tampinese Hub. Depending on where you are staying, the closest to the city centre are: Jalan Besar, National and Toa Payoh.
Most matches start at either 7.30 pm or 8.30 pm. A few are played in the late afternoon. No need to be there early, it's all cool and relax.
No need to book tickets in advance either. There'll be plenty of seating available. Tickets can be purchased at the entrance and will cost you $6 for adults, $2 for children and senior citizens.
Once you've got your tickets, head for the gate to the stadium. Seats are not numbered, so take your pick. Make sure you're sitting in the covered section (in case it rains). Want to be close to the goal posts? Go for it!
Safe for grownups and for kids
There'll be a security check at the gate. You can't take bottles in (not that anybody would throw bottles at a Singapore football match). Right before the match, in case you forget you are in Singapore, there will be a friendly reminder that any unruly uncivilised behaviour will be reported to the authorities. And the authorities here don't tolerate thugs and hooligans.
Watching a football match in Singapore is really a social and family oriented pastime. We've taken our kid nephews and nieces to matches quite frequently. Bored kids who want more food and soda are the closest thing you'll get to unruly behaviour in Singapore stadiums!
Aunties show up with grandparents for a bit of a sit and chat. A group of teenage girls in flip flaps play games on their phones while discussing boys. Office mates share some takeaway food. You can always buy drinks (sometimes just coca cola) inside the stadium. It is really a very chilled and relaxed atmosphere. We wish we could come in pyjamas…
Feeling jaded ? Check out our other suggestions on things to do in Singapore.
Now go out and watch the beautiful game in Singapore!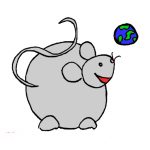 If you find our blog useful, please consider making a hotel or flight booking with our affiliate links. Happy travels!