Last updated on December 5th, 2018
What's a Typical Day Living in Phnom Penh Like?
The Day Starts Early
Phnom Penhers get up early. They start cleaning  their houses at around five. When the night air is still a little chilly, your average Phnom Penher makes his way to the nearest river front, park or stadium for the morning exercise. It's still dark and the first rays of light are barely showing up, but people are ready to run, dance, kung fu and hustle. Come six o'clock, after a quick breakfast, you should be washed up, dressed up and ready to go to work.
Head Home for Lunch
Around lunchtime, a lot of people move around Phnom Penh again. Those who don't live too far from office will go home for a couple of hours to see their families.
Lunch at home is a mundane affair. Nothing fancy or heavy. The children might have eaten already, and the in-laws might have eaten hopefully… A quick shower and possibly a power nap for those who don't have too much of a commute. With traffic jams turning into hard jelly at an alarming rate, there is less and less time for lunch at home.
Hang out with Colleagues after Work
Around five o'clock, after a hard day's surfing Facebook at work, a beer and some food are in order with colleagues… Alternatively, if you haven't exercised before dawn, now is the chance to run around and sweat a bit. The Monument of Independence, the Riverside and the National Stadium are popular staging areas for budding athletes and Tai chi grannies.
Dinner with the Family
Family dinner takes place as the sun sets and usually no later than seven. Everybody in the household is home. At a minimum, there should be soup ("samlor") and a "dry" dish of sorts (preferably fish or chicken). A bit of TV to top up the meal with the news playing in the background and the dogs fighting for scraps.
The streets of Phnom Penh become quiet at around nine (if you wake up at five, you need to sleep early). But you can always sneak out for a night on the town…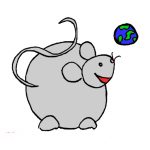 If you find our blog useful, please consider making a hotel or flight booking with our affiliate links. Happy travels!